"A mistake. A mutual misake. He was and is a very nice man, but we weren't made for each other.
I won't say anymore." - Joan Crawford on her marriage to Phillip Terry.


Joan Crawford was a single woman for roughly three years from 1939-1942. During this time frame, Joan had adopted two children and was concerned about the children not having a father figure. Phillip Terry came into the picture rather quickly and an instant father for the two young children materialized. Joan married Phil in 1942 when her career was ending at MGM. Philip was with Joan during a difficult time in her life when she was out of work and struggling to find a hit movie. You can imagine hoe many ups and downs the couple shared during this time in Joan's life. Joan once again repeated her "four years of wedded bliss" with husband number three and they divorced in 1946. (Joan was also with her two previous husbands for four years). Below is an in-depth look into the marriage of a visually stunning couple, Joan and Phillip Terry.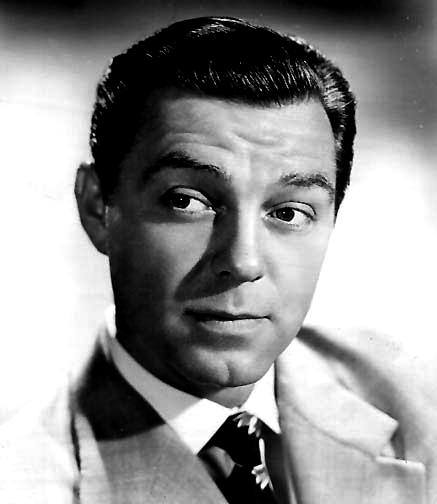 Frederick Henry Kormann, later known as Phillip Terry, was born on March 7, 1909 in San Francisco California. Young Frederick was an only child to a working class couple, his father was a chemical engineer in the oil fields and after Frederick graduated from high school, he went to work with his father in the oil fields. After Frederick realized this was not the path he wanted his life to follow he decides to attend college and started out at Sacred Heart College, then he attended Stanford University where he became both a football and track star. It was while he was attending Stanford that an interest in acting developed.
Now going by the name Philip Terry, he followed his interest in acting and headed to New York but only stayed there for a short time. Phillip then decided to attend the Royal Academy of Dramatic Art in England in 1933 at the age of 24 years old. He studied at the Academy for two years and grew homesick and returned to the States in 1935. Phillip moved to Los Angeles and landing a job with CBS Radio as a dramatic player of Shakespeare and other classics.
As luck would have it, an MGM talent scout through a radio performance spotted Terry, and he was given a screen test. Philip passed MGM's screen test and was signed in 1937. Terry was signed with MGM for roughly three years but mostly played extras. Ironically enough, one of his first parts as an extra was in "Mannequin" a Joan Crawford film in 1937. Crawford was happily married to Franchot Tone at the time and the two barely met on the set. Terry eventually left in MGM when he could not land a decent role.


Terry signed with Paramount Studios in 1941 and made a few mediocre movies but at least he was getting noticed for his dashing good looks and decent acting chops. It was in the spring of 1942 that Phil Terry met his future wife, Joan Crawford. A press agent brought Phil to Joan's home for dinner and the two started dating. After only dating for six weeks, Joan and Phil married on July 20, 1942. The two were married in Joan&'s lawyer's office, not very romantic.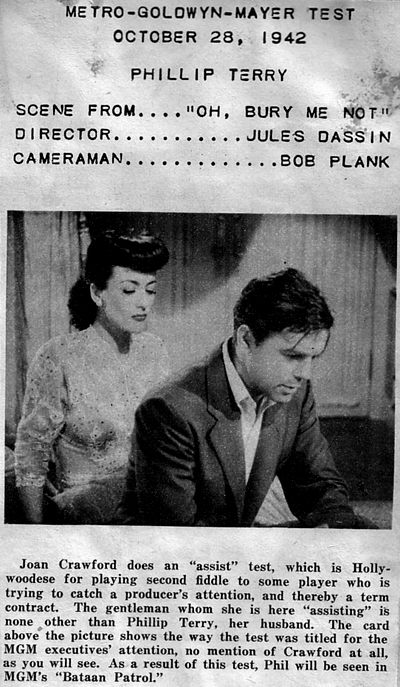 During this time in Joan's life she was a single mother of two adopted children and she was quite lonely. Joan was not only craving a suitable man in her life but a father for her two children. Phillip Terry was a very attractive man and the pair looked amazing together. Their was a strong sexually chemistry between the two and the couple appeared to be in love. During 1942-1943 the Terry's were both having a lull in their careers. Although Joan was newly signed with Warner Bros. and Phil was newly signed with RKO, they both were scrambling to fine suitable parts but while they were waiting for the right roles, they were busy playing mother and father to Christina and Phillip Jr. (Christopher).
By 1944, both Joan and Phil landed great roles and both films were released in 1945. Joan's had a runaway hit with "Mildred Pierce" and so did Phil with "The Lost Weekend." Both movies were nominated for best picture in 1946 - "The Lost Weekend" won for Best Picture and Joan won for Best Actress. By this time the marriage had grown stale, Phil was comfortable being Mr. Crawford and really was not aggressive about his acting career. Phil was a great father to the children but Joan was getting bored with his placid nature. Joan filed for the divorce and the split was amicable. Joan paid a hefty sum of money to Phil and the two were divorced on April 25, 1946. Upon their divorce in 1946, Phillip Sr. waived his rights as father to Phillip, Jr., only on the condition a trust would be set up for the boy to pay for his college education. Joan legally changed the boy's name to Christopher.
In later years, Joan never really talked much about Phil Terry. Joan was quoted in saying this about Phil Terry, "A mistake. A mutual mistake. He was and is a very nice man, but we weren't made for each other. I won't say anymore." Joan was also quoted in saying "I realized I had never loved him. I think I've owed him an apology from the first." The two did stay in contact with each other until the end of Crawford's life.

Later in Terry's career he appeared in several various television series until the late 1960's. He married a woman named Rosalind Lee; they never had any children together. As his career waned, he started focusing on real estate and made himself a rich man with smart investments. He retired completely in 1973 from acting after suffering the first of what would be a series of strokes. His health steadily declined and he died of pneumonia in 1993.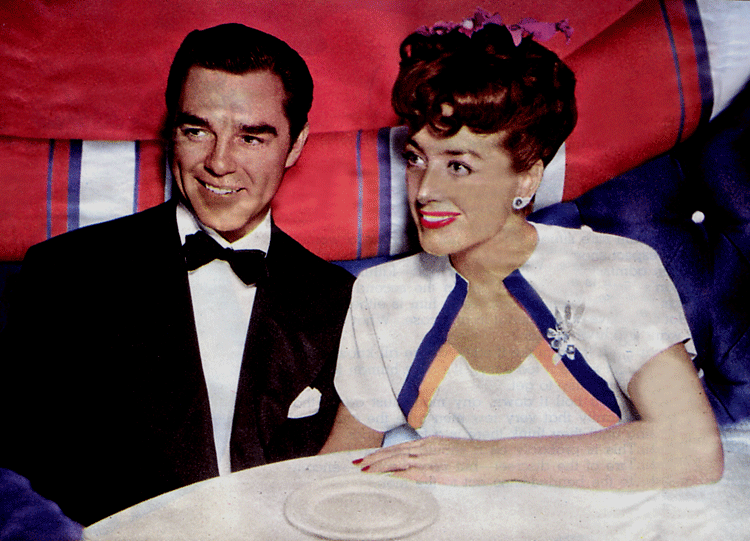 Below are photos that showcase the sexual intellectual romance of Crawford and Tone, starting in 1933, going into their marriage, then into the final years of their courtship. The photographs take you into their lives during the course of their seven-year relationship. The photos, for the most part, are in chronological order. The majority of these photographs come from my personal photographs and/or scrapbook collections.
Click the links above to view each page.