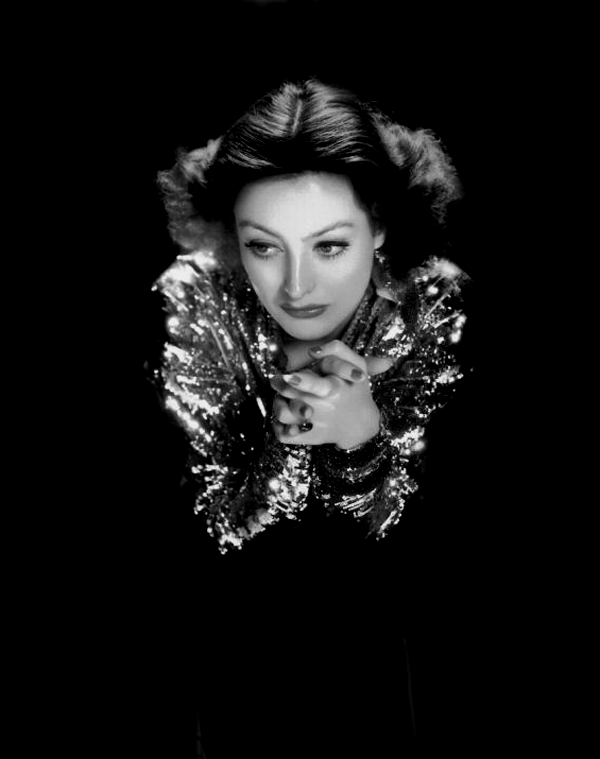 "I resented the hell out of Norma Shearer; the only reason she got plum roles was becausee she married Irving Thalberg. I cried buckets when they gave her "Idiot's Delight.'" - Joan Crawford
As with many actors, there are occasions when a role has been lost, for one reason or another. Whether it be a conflict in personalities, contract negotiations, illness, pregnancy, any number of factors, a lost role can be a make or break career moment for the actor who turns it down, as well as the actor who takes it on.

There are many instances of major film roles being overlooked by an actor who's had the golden opportunity of saying yes to it, only to turn it down to the good fortune of someone else.

More often than not, those classic roles that legendary actors such as, Judy Garland, Vivien Leigh, Humphrey Bogart and Ingrid Bergman made famous, were all roles that were offered to another actor before them.
Shirley Temple was originally set to play Dorothy, in, "The Wizard of Oz," however 20th Century Fox refused to lend her to MGM so the part was passed along to one of their own contract players, Judy Garland. In other Wizard of Oz casting choices, Buddy Ebsen actually filmed scenes as "The Tin Man," but he was forced to pull out due to a severe reaction to the silver paint used on his skin. Jack Haley refilmed his scenes and despite a lengthy film career, ironically, he went on to become best known for his portrayal as the lovable "Tin Man&" who longed to have a heart. In the one "Oz" casting decision that actually could have worked, W.C Fields was initially offered the role as "The Wizard," however he wanted a higher salary and MGM weren't willing to accommodate his demands. Wallace Beery was also considered for the role of the Wizard. In the end, Frank Morgan took the role, as the lovable, but cranky, "Wizard of Oz." He also played, Professor Marvel, the gatekeeper and the guard at the Wizard's palace, and the cabby who drove the Horse-of-a-different-color. Five roles in all.

In another classic 1939 production, hundreds of young actresses auditioned for the role of Scarlett O'Hara in "Gone With The Wind." In one of the longest screen tests in the history of motion pictures, David O. Selznick, shot close to thirty hours of test footage at a cost of $105,000. The price of the screen test footage alone, was the average budget of an entire B grade picture. Such well known faces as, Bette Davis, Paulette Goddard, Katharine Hepburn, Susan Hayward, and yes, even Joan did a screen test for Scarlett. Norma Shearer was originally cast as Scarlett, however she withdrew from the part in July of 1938. She received so much negative fan mail from fans of the Margaret Mitchell best seller, she just couldn't go through with the part.

Cyd Charise was handed the coveted role in "An American In Paris," however, having just found out she was pregnant, she burst into tears when she realized she'd have to decline the part.

Leslie Caron stepped into her shoes, literally, and danced her own way into Hollywood musical history. At one point, Warner Brothers actually considered recasting the three lead roles in "Casablanca." Picture this! - Dennis Morgan was to replace Humphrey Bogart, Ann Sheridan was to replace Ingrid Bergman and Ronald Reagan was to replace Paul Henreid. As if that wasn't enough, George Raft was offered the part of Rick in Casablanca and Sam Spade in The Maltese Falcon, only to pass on both! Ironically, Humphrey Bogart is best remembered as "Sam" and "Rick" in both of these films.

Cary Grant turned down the role of Professor Henry Higgins in the film version of "My Fair Lady." It was a role that Rex Harrison eventually took, and did well enough to be awarded an Oscar for his efforts.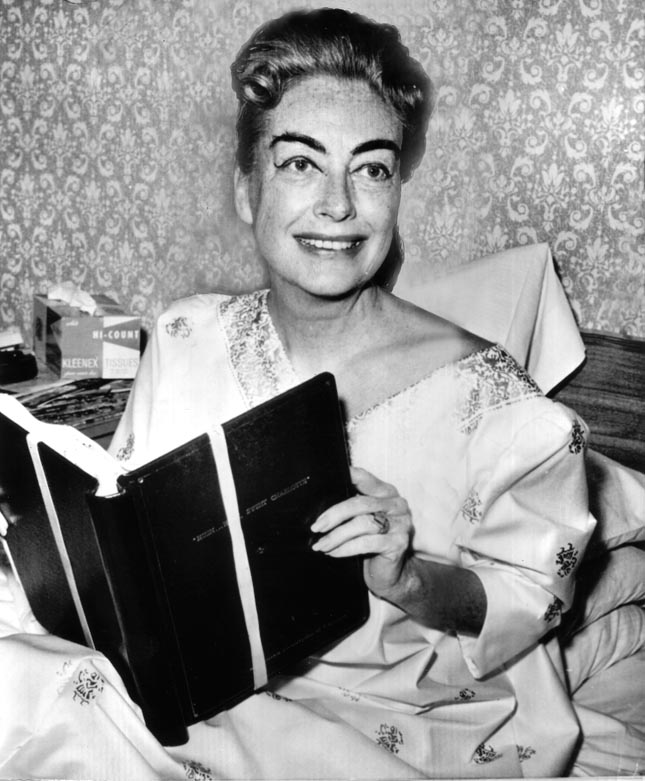 Billy Wilder's first choice to play forgotten movie queen, Norma Desmond, in "Sunset Boulevard," was Mae West. She not only rejected the role, she was highly insulted that she was even thought of to play a has-been, even if it was on screen. Mary Pickford and Pola Negri were also offered the role, long before Gloria Swanson was even a consideration. It was George Cukor who suggested her for the part. Again, Swanson is best remembered for her role as the insane actress who takes a somewhat twisted liking to a handsome screenwriter, played by, William Holden.

One of Joan's bigger judgment mistakes was to turn down the part of Karen Holmes in "From Here to Eternity" (1953) because she hated the costumes. Deborah Kerr took the role and went on to create one of the sexiest love scenes in movie history with co-star Burt Lancaster. It's hard to imagine why Joan would pass up the opportunity to roll around on a beach with Burt Lancaster, but her repulsion of the planned costumes was enough for her to overlook that perk.

The following list of both film and television roles are listed in alphabetical order, by title. The reasons why Joan and any given project didn't make it to the screen are noted underneath each title. Also given is a "verdict" of each film and what my opinions are on the outcome of each film.
The Talker (1925)


Joan was going to be loaned to First National Pictures for a small role as "The secretary" or "Ruth" in this production. For reasons unknown, she played neither character.

Verdict: Neutral. This was just the beginning for Joan and after 1925 was all said and done, Joan had five pictures in he can.

I recently discovered this rare tobacco card from 1928. The card lists "recent pictures " Joan had appeared in and one of the films listed is "Shadows of Paris." Now, originally I thought it was the film "Paris," but the film "Our Dancing Daughters is listed last so there's no reason why there would be an early title on the card unless it was a film Joan appeared in. Could this be a lost silent film that Joan appeared in? The hunt is on!

Verdict: Could this be a lost silent film that Joan appeared in? The hunt is on!

I recently discovered another rare tobacco card from 1928. The card lists "recent pictures " Joan had appeared in and one of the films listed is "Eternal Youth." A film called "The Land of Eternal Youth" was released in April 1925, this very well could be the film that Joan had a bit part in under the name Lucille LeSueur. The film wasn't made by MGM and Joan was most likely loaned out as an extra or featured in a bit part. I am doing more research on this.

Verdict: Joan probably was loaned out for this picture and the full name is most likely "The Land of Eternal Youth."

A Certain Young Man (1928)

Marceline Day was given the role of "Phyllis" in this Ramon Novarro film after Joan was considered "unsuitable."

Verdict: Right Choice. If anyone was calling Joan "unsuitable" at this time in her career it was their loss. Joan went on to make "Across to Singapore" the same year with Ramon Novarro. The film was a huge success and " A Certain young Man" is a forgotten film today.

Tide of Empire (1929)

Directed by Allan Dwan, Joan was cast as Josephita Guerrero. Tom Keene, Fred Kohler, George Fawcett, William Collier Jr., James Bradbury Sr., Harry Gribbon and Paul Hurst were also cast. The film with Joan in the title role was never completed. Tide of Empire was released in 1929 with Renee Adoree in Joan's original role of Josephita. Allan Dwan directed and the rest of the cast listed above stayed with the film.

Verdict: The old switcheroo! Joan Crawford was supposed to star in this role, but MGM decided Joan would be better suited in the role Renee Adoree was playing in Dream of Love. So Joan and Renee switched roles mid production of both films. Funny, both films are very scarce today.

The Single Standard (1929)

For reasons unknown, Greta Garbo replaced Joan in this production.

Verdict: Would Have Worked. This picture has Joan written all over it. It had Nils Asther, Johnny Mack Brown and Dorothy Sebastian in it, all former co-stars of Joan. One wonders if Garbo wanted the part to mix things up a bit or it could have been that Joan's plate was full (she made four pictures in 1929). The film would have worked nicely with Crawford.
The Divorcee (1930)

MGM bought the rights to Ursula Parrott's story about a divorced woman who lives a life of sexual freedom. The studio had Joan in mind to play the lead, however when Norma Shearer saw the script, she demanded to be given the part. This move certainly helped to build the long standing rivalry that existed between the two actresses, especially after Norma Shearer went on to win the Oscar for her performance. "Ex-Wife," was released as, "The Divorcee."

Verdict: Unfortunate. Well, we all know the story...this role was given to Joan, even Irving Thalberg wanted Joan to play the part but then we have jealous little Norma Shearer seeing what an amazing role this will be. Norma hires Hurrell to take some sexy shoes of her (retouched to the max I am sure) and throws them at her husband who said she was not sexy enough to play the part. Norma gets the part, wins an Oscar and gains an enemy for life in Joan. I don;t blame Joan for resenting Norma, it could have been an early Oscar for Joan.

Great Day (1930)

After a few weeks of filming and $280,000 invested, "Great Day" was shut down upon the direct orders of Louis B. Mayer. Joan was to play a baby vamp from the south and after seeing the dailies, she was horrified at her performance, "I can't play an ingenue!" she told Mayer. He agreed and abandoned the rest of filming. It was a costly mistake but the decision to abandon a film in the midst of production is not made lightly, the initial loss, was thought to be a wiser decision than continuing the filming. See the filmography section for more information surrounding this film.

Verdict: Revenge. Some say Joan backed out of the role to get back at Irving Thalberg for taking "The Divorce" away from her, others say it would have ruined her career if she made it. Click the link below to read many theories on this mysterious movie that was completed and destroyed.

A Free Soul (1931)

The role of the free-spirited lawyer's daughter Jan Ashe was written for Joan Crawford but producer Irving Thalberg cast his wife, Norma Shearer.

Verdict: Frustrating. Another role that was for Joan that was taken away and given to Norma. Some say Joan was "too immature" to pull off this part. It co-starred Clark Gable and Lionel Barrymore. Once again, Norma was nominated for an Oscar for her performance in film.

Red-Headed Woman (1932)

Jean Harlow also replaced Joan in this production.

Verdict: Right Decision. I think Joan would have been amazing in this role but remember, Joan had THREE films come out in 1932 and all of them were amazing films for Joan. This would be the first of many roles that Harlow would replace Joan in.

Unashamed (1932)


Helen Twelvetrees was cast in the role of "Joan Ogden" opposite co-star, Robert Young. MGM initially thought of Joan for the role.

Verdict: Work overload. As said up above, Joan had enough on her plate and three roles come out in 1932 that were perfect for her.

Red Dust (1932)

Joan was initially cast opposite Clark Gable but MGM removed her to end the affair she was having with Gable. Jean Harlow once again stepped in.

Verdict: Discipline. Joan and Clark were hot and heavy and this was one of the roles that would have happened but Louis B. Mayer was putting his foot down. On the flip side, Gable was taken out of a film that Crawford, "Letty Lynton." It would have been nice to see both of them play in the pictures they were taken out of due to their hot and heavy affair!

Dinner at Eight (1933)

Madge Evans ended up playing the role of "The Girl."


Verdict: No Way. Joan was considered in the supporting role in this "Grand Hotelesque" all-star cast. Kind of a "been there done that" for Joan. With the string of hits Joan was on there was no way Joan would play a supporting role playing Jean Harlow's part would have been just fine though!

The Prize Fighter and the Lady (1933)

This was another project pitched to Joan and Clark Gable.

Verdict: No prize. Clark and Joan were reunited for a picture in 1933 and this was going to be there "comeback" picture but another film came along "Dancing Lady" which turned out to be the biggest hit of the year!

Hollywood Revue of 1933 (aka Hollywood Party of 1934)

Joan performed Black Diamond and portrayed a harlot who sleeps her way to the top in various sleazy Paris nightclubs. Her performance was left on the cutting room floor. Stan Laurel, Oliver Hardy, Jimmy Durante and Luper Velez were some of the major Hollywood stars that made the final cut.

Verdict: No Fair! How fun would it have been to see Joan doing the Black Bottom at this stage in her career. Where's that footage!?!

There Goes Romance (1934)

MGM purchased this for Joan but it was never made.

Verdict: Never made. The first of many films that were in talks but never materialized. Joan made three films in 1934, "Chained," "Sadie McKee" and "Forsaking All Others."

Elegance (1934)

This MGM project was a "sequel" to the monster-hit "Dancing Lady." It was shelved after Joan and her co-star Clifton Webb clashed too often during rehearsals. Rumors were that he was a "much better dancer" than Crawford and Crawford didn't want the competition.

Verdict: A No Name. Rumors that Joan clashed with an almost unknown actor named Clifton Webb on the set AND that Joan was threatened by Webb's dancing skills. Hmmm... I think Joan was not happy with the thought of being cast with an actor that was not a big star. Also, Joan danced with Fred Astaire just fine and Astaire is the "king" of dance. Would have been nice to see a sequel of "Dancing Lady", the film was never made and Clifton Webb wouldn't appear in a movie until ten years later. In 1944, Webb starred in the hit "Laura" with Gene Tierney.

NEW INFO: After Webb signed a five year contract with MGM for $3,000 a week...

 

Unfortunately, Webb's entrance into the film capital gave the moguls at MGM second thoughts.  He arrived white-gloved and top-hatted, with Mabelle (his mother) on his arm and a French poodle named Ernest trailing along on a leash.  He was to star in a musical with Joan Crawford in a film entitled,

Elegance.

  It was based on the life of the famous dancer, Maurice.  Crawford, who had already danced with Fred Astaire in

Dancing Lady 

(1933), felt pretty confident about her dancing ability.  However, as preliminary rehearsals began, Crawford reputedly was embarrassed by her inability to keep up with Webb.  She also found that it was a man's picture, and probably wanted to avoid additional embarrassment by appearing on screen with the effete Webb who was then an unknown.  The other problem was that it was next to impossible to find any other female star who was good enough to perform with Webb.

 

In August, 1944, Webb was interviewed by Hollywood columnist Robbin Coons who asked him about the Crawford picture.  Coons reported that the picture didn't get made because Crawford's dancing couldn't match Webb's.  Webb said this report disturbed him and proceeded to give his version of what happened. 

 

"I came to Metro to do the film,

Elegance

.  Joan was to co-star, and I was the guest of Joan and her husband, Douglas Fairbanks, Jr. when I arrived.  But the script was all mine...the girl's part was secondary, and I told the studio and told Joan that it wouldn't be fair to her, an established picture star, to play second fiddle to a newcomer from the stage.  That's all there was to it.  They worked over the script, but it never developed satisfactorily.  I left without making a picture and

Elegance

hasn't been made to this day."

 

Webb stayed in Hollywood for 18 months doing nothing but getting paid regularly.  Eventually he gave up and asked to be released from his five year contract.  MGM  released him and he resumed his successful stage career until going to Hollywood in 1944.

The Christian (1934)

Screen writer, P. J. Wolfson was given an assignment to write a story for Joan and Clark Gable. For reasons unknown, the project was shelved.

Verdict: Never made. "Chained" was made the same year starring the hot and sexy duo.

Outcast Lady (1934)

Joan was briefly considered for this role before it went to Constance Bennett.

Verdict: Thank you. Luckily, Joan was briefly considered for this role. The film was less than stellar.

The Barretts of Wimpole Street (1934)

The prestige role of invalid poetess Elizabeth Barrett Browning was one Joan Crawford was somehwhat interested in but the role went to Norma Shearer. Marion Davies wanted this role really bad. William Randolph Hearst wanted MGM to cast Marion as Elizabeth Barrett Browning. After MGM refused and assigned Norma to the role, Hearst retaliated by banning Shearer's name from the pages of his newspapers.

Verdict: Thief! Oh that Norma!! Joan really wanted this part and Norma stormed in, once again, and stole it from her. Guess what? Yup, Norma was yet again nominated for another Oscar. Sigh.

A Midsummers Night's Dream (1934)

In 1934, the great Theatre director Max Reinhardt went to America. His first desired project for Hollywood and MGM, was a film version of the famous Shakespeare play. He had a vision that Joan should play Hermia. Max Reinhardt's dream cast: Garbo (Titania),Charlie Chaplin (Bottom),Clark Gable (Demetrius),Gary Cooper (Lysander),John Barrymore (Oberon),W C. Fields (Thisbe),Wallace Beery (Lion),Walter Huston (Theseus),Joan Crawford (Hermia),Myrna Loy (Helena),Fred Astaire (Puck).



Verdict: Nothing turned out and the film was made with a Warners instead of an MGM cast, and with Olivia de Havilland instead of Joan as Hermia. Reinhardt never gave up. If this movie would have made with the "dream cast" people would have forgetent all about "Grand Hotel!" How awesome would this film have been with that dream cast!?

Infidelity (1935)

MGM commissioned F Scott Fitzgerald to write a screenplay for Joan Crawford, but he never completed it, and the project was abandoned.

Verdict: Early Opportunity. Joan had an chance to work with F. Scott Fitzgerald but nothing came of it. Joan would later appear in a film that F. Scott Fitzgerald contributed to "The Women" in 1939. Fitzgerald died at the home of his mistress, writer 'Sheilah Graham', of a heart attack in 1940, believing himself to be a failed and broken man, but never knew that he would one day be considered one of the finest writers of the 20th century.

Reckless (1935)

Jean Harlow replaced Joan in this musical with co-star, William Powell.

Verdict: No Song and Dance. Probably a wise choice for Joan not to appear in this film even though her future second husband, Franchot Tone, and life-long friend Rosalind Russell starred in the movie.

Biography of a Bachelor Girl (1935)

No solid reason given for Joan not getting the role of "Marion Forsythe," only that she was "unsuitable."


Verdict: Gobble Gobble. Oh please, tired of hearing that Joan was "unsuitable" funny how when she was labeled that for certain pictures they turned out to be turkey's, like this film.

The Merry Widow (1935)

Joan was to star in this remake, only if it were to be a drama. MGM were in two minds about whether to turn it into a musical or a drama. It was remade in 1935 with Jeanette McDonald in Joan's coulda been role, needless to say, it was a musical.

Verdict: Coulda Been Good. How sweet would it have been if this was made into a drama and starred Joan! Ten years prior she was in the original only as an extra. It would have been a nice "come full circle" story.

Romeo and Juliet (1936)

Juliet was another role that Norma Shearer was given that Joan considered vying for, though after seeing the film, Joan was glad she wasn't cast. The true contender for this role was Marion Davies.

Verdict: Let her have it. Joan lobbied for the part but lost again to Norma. Even though Norma was nominated for another Oscar and the movie grabbed a nod for best picture, the film is pretty bad. The actors are much too old to be playing the main parts of Romeo and Juliet and the film is quite laughable in modern times.

The Garden of Allah (1936)

Crawford was in line to star in the film when it was to be directed by George Cukor. Neither made the film. Marlene Dietrich grabbed the role and Richard Boleslawski directed the film.

Verdict: Baron. Joan in a desert? Good call that she was not in this film but anything would have been better than "The Gorgeous Hussy" which she made the same this film came out.

Saratoga (1937)

Joan Crawford was initially announced to play Carol Clayton, the horse breeder's daughter who falls for a bookie, opposite Clark Gable. But the role was given to Jean Harlow or unknown reasons.

Verdict: Neigh. This equestrian film wouldn't of worked with Joan, she was deathly afraid of horses but was overcoming her fear with Spencer Tracy as they were filming "Mannequin" which would come out the following year. The only reason for it's success was Harlow's untimely death. Sadly, this was Harlow's last film, she died at the young age of 26 years old from uremic poisoning.

Parnell (1937)

Myrna Loy was originally cast alongside Clark Gable and then replaced with Joan. However, after "creative differences" with director, John M. Stahl, Joan left the production to film, "The Last of Mrs.Cheney" (1937). Myrna Loy was once again back in the lead role and starred in the completed film alongside Clark Gable.

Verdict: Wise decision. Joan smelled a turkey and even though Gable wanted her in this picture she fought him, He was none to pleased but in the end after the picture tanked, Joan came out with a " I told ya so." I am sure.

Marie Antoinette (1938)

Another role that Joan Crawford was interested in but lost to Norma Shearer was the French queen Marie Antoinette in this lavish biopic. Once again, Marion Davies wanted this part. After Norma won this part, Marion Davies was pissed. Marion ended up leaving MGM and forever resented Shearer for taking the "what could have been" roles.

Verdict: Are we done yet? Norma gets the role but the reality is Joan was steering clear of period pieces but I am sure Joan was miffed that Norma was still getting her "pick of the litter." No wonder Joan wanted to play the role of Crystal Allen in "The Women" she got to fool around with her on screen husband and take out some of her frustration.

Three Comrades (1938)

Joseph Mankiewicz offered this role to Joan but she turned it down with her excuse being that the male leads dominated the film. Margaret Sullavan didn't agree with her, she took the role, and was nominated for an Academy Award for her efforts.

Verdict: Ooops! One of the few mistakes Joan made in the 1930s. Joan was handed this part but turned it down. Joan might have turned this down because her marriage was on it's way out with Franchot Tone her second husband and co-tar of the film. It would have been the last picture with Franchot. Margaret Sullavan took the part and the Oscar nomination that followed. Sullavan starred in "The Shining Hour" with Joan in the same year this picture was made,

The Shopworn Angel (1938)

Once again, Margaret Sullivan took the role that Joan turned down, he co-star was James Stewart.

Verdict: Folly! This would have been a better picture to make with one of the best actors of all time, Jimmy Stewart. Instead they made the "Ice Follies of 1939" together.

Infidelity (1938)

This was to be Joan's first film with MGM after signing her new contract. With the plot surrounding an adulteress husband, Joan was to play the long suffering, cheated wife. The subject of infidelity was considered to be offensive to audiences of the time so the script was reworked. Even with the considerable changes, the project was shelved for good.

Update: In early 1938 Metro-Goldwyn-Mayer assigned F. Scott Fitzgerald to Hunt Stromberg's production unit to work alone on a movie for Joan Crawford, whose movies he studied in order to tailor the role to her acting abilities. MGM had acquired rights to "Infidelity," a short story by Ursula Parrott; but Fitzgerald was to write virtually an original story. He worked from February to May on a 104-page screenplay about wealthy Nicolas and Althea Gilbert. Althea discovers that Nicolas has had a one-night affair with a former sweetheart, and she develops a platonic relationship with a former suitor. The project was abandoned because the subject of marital infidelity was taboo in Hollywood in 1938.

Verdict: Sounds juicy!. This film sounded like it would have been a great one. Too bad it was never made. Joan made two films in 1938, "The Shining Hour" and "Mannequin."

Gone with the Wind (1939)

As previously mentioned, Joan auditioned, (along with almost every other actress in Hollywood), for the role of Scarlett O'Hara. Some modern sources claim she won the coveted part and then turned it down.

Verdict: At Least it wasn't Norma! Some say Joan never did a screen test, rumors say she did, what ever the case, I am sure Joan was thought of to be the lead in this picture opposite Gable. War-time movies were not doing well at the box-office at the time so Ia m sure Joan ran away from this film. Norma turned it down which was the BIGGEST mistake of her career. The final result was Joan and Norma made a picture together, "The Women" and it was the second biggest picture of 1939, the first being "Gone with the Wind."

Idiot's Delight (1939)

Joan Crawford wanted the part of Irene, believing that her chemistry with Clark Gable was stronger than Norma Shearer's.

Verdict: Off with her head! This would be the last picture that Norma would steal from Joan, think of all the pictures Joan would have made if there were no Norma. Put yourself in Joan's shoes, she had ever right to resent Shearer. Joan would have been great in this picture reuniting with Gable. They would team up one last time in the following year in "Strange Cargo."
The Fugitive Kind (Stage-1940)

This Tennessee Williams play was offered to Joan but she turned it down, calling the part of "Myra Torrence" 'low and common.' Tallulah Bankhead turned it down after Joan. Miriam Hopkins eventually took the part.

Verdict: Stage Fright. This would be one of many stage performances that Joan would have the chance to appear in but her fear of live performances got the best of her.

Yankee Doodle Dandy (1942)

Joan turned down the role of Mary Cohen as her first Warner Bros movie. Joan Leslie played the role Joan turned down.


Verdict: Just dandy! I cannot picture Joan in this role, smart move whomever made the call!

Her Cardboard Lover (1942)

In another time of suspension for Joan, she was punished by MGM for turning down the role in this film. Norma Shearer took the part instead.

Verdict: Payback? Joan was pretty much ordered to star in this picture but Joan was defiant and refused, she was put on a suspension for turning down the role. This was the beginning of MGM pushing her out of the studio by giving her bad parts and not giving Joan the roles she wanted. The only good thing or Joan that cam out of this was the role was given to Norma Shearer and tehe movie tanked at the box-office. This would be the last picture Norma would ever make and the end of her career,

Random Harvest (1942)

Joan asked to be cast as the lead in this film but she was passed over by MGM for their first choice, Greer Garson.

Verdict. New Rival. Just when Joan though she would have her pick of roles now that Norma Shearer and Greta Garbo were gone from MGM, there was a new rival at MGM, Greer Garson. This would be the first of three films in a row that Joan wanted to star in but MGM refused her. A sure sign that Joan was on her way out and that MGM wanted nothing to do with her.

Mrs. Miniver (1942)

After Greta Garbo and Norma Shearer were retired from MGM, Joan Crawford's hope that she would now be first in line for prestige roles was dashed when Greer Garson was cast as Mrs Miniver.


Verdict: What Nerve-r! The Second picture lost to Greer Garson, Joan wanted this film badly but there was no changing MGM's mind. Greer won the role and an Oscar for this classic picture. After almost 18 years you would think Joan wouldn't have to fight for the top roles.

Madame Curie (1943)

Joan put in a request to star in this film but the studio had Greer Garson in mind for the role. This was the third role in a row that Joan wanted and was turned down and given to Greer Garson.

Verdict: Three strikes you're out! Joan was still fighting after all these years and she was done, Regardless of what sources say, Joan was not kicked out of MGM she left on her own. She was in talks with Warner's Studios in early 1942 about a contract. Proof of this will be posted on the site soon.

The Hard Way (1943)


MGM wanted to make this film with Joan, Clark Gable and Lana Turner, however Warner Brothers weren't agreeable to their offer of $100,000 to buy the rights. Warners made the film the following year with Dennis Morgan, Ida Lupino and Joan Leslie.

Verdict: Our loss. Hands down this picture would have sizzled with Crawford, gable and Turner. The publics loss!

The Heavenly Body (1943)

Hedy Lamarr took this role after Joan didn't like the part.

Verdict: Goodbye MGM. Joan was planning her next move and it wasn't this film!

Three Hearts for Julia (1943)

Joan refused this role on the basis that her proposed co-star, Melvyn Douglas wasn't a strong enough box office star for the male lead. Anne Southern took Joan's role. Funny that this was the case, but it was common knowledge that Joan was not fond of Melvyn Douglas even though they had made a successful picture together in 1941, "A Woman's Face."

Verdict: Crap. As previously mentioned Joan was giving excuses and had her sights on getting out of "stink town."

Cry Havoc (1943)


Joan went on suspension for not taking the role touted for her in Cry Havoc, she was prepared to take the studio penalty, rather than attach her name to a bad picture.

Verdict: Gone. Joan was pretty much already gone from MGM when this picture came up. It would have been fun to see her with this all female cast.

Night Shift (1943)

Another Warner Brothers script turned down by Joan.

Verdict: Picky. Joan had every right to be picky over choosing her first picture for her new studio, Warner Bros. Thankfully Joan did not make this picture for Warner's.

Never Say Goodbye (1943)

Joan turned this Warner Brothers script down shortly before taking her Oscar winning role in Mildred Pierce.

Verdict: Wise. Another good decision by Joan not to take this picture. We all know the comeback stpry of how Joan fought for the role of "Mildred Pierce" and had to take a screen test and won the role. BUT did Joan really have to fight for this role or was she the first choice all along?

Conflict (1945)

Joan refused this Warner Brothers film because of script conflict. Her character was written to lose her lover, played by Humphrey Bogart, to her younger sister, played by Alexis Smith. The final straw for Joan was reading that her character would be murdered by the end of the film. She declined the role.

Verdict: Bogie! This would have been Joan's next film right after "Mildred Pierce." It would have been great to see a film with Joan and Bogie, I would have lied to see the on screen chemistry. It's rumored Joan refused it because her character dies in the end but I am not sure I buy that. Joan ended up taking the role in "Humoresque" instead and her character...dies in the end.

The Searching Wind (1946)

Joan was slated to star opposite her old co-star, Robert Young, in this dated love triangle melodrama. The success of "Mildred Pierce" opened up more promising offers and Joan decided to make "Humoresque" instead. Even though Joan's role in "Humoresque" was originally a small part, it was beefed up once Joan agreed to work on the film.

Verdict: Smart move. "The Searching Wind" would have sent Joan back to her "MGM love triangle" days too soon. Joan made a few classic films before she returned to that formula in 1947 with "Daisy Kenyon."

The Harvey Girls (1946)

When this film was to be made as a straight western, Joan Crawford was considered to co-star opposite Clark Gable. The movie was made into a musical western starring Judy Garland and her old scarecrow friend from the "Wizard of Oz" Ray Bolger.

Verdict: Hardly worth it. This would have been a disaster if this was made as a western with Joan and Clark. Thankfully it was made into a musical starring Judy Garland. Crawford and Gable ended on a good note with "Strange Cargo" in 1940.

Ethan Frome (1947)

A project written for Joan and Bette Davis. The project never materialized and was shelfed.

Verdict: Shame. Would have been delicious to see Joan and Bette in a 1940s movie when they were still young. Oh well.

The Paradine Case (1947)

Both Joan and Vivien Leigh were offered the role of "Mrs. Parradine", in this Alfred Hitchcock production. However, first choice, Alida Valli, was eventually issued her Italian work permit and the studios back up plan to use either Joan or Vivien Leigh was abandoned.



Verdict: Missed Opportunity. Would have been great if Joan worked with he great Hitchcock!

The Pink Bedroom (1947)

The drama was about the rise and fall of an actress, her mentor and their relationship. The scenario, which Tennessee Williams hoped she would consider for a future film, wasn't finished and doubtless contained too many biographical similarities and bizarre twists to suit Garbo.

It was about an actress and her agent lover. Yet as he told her the story she kept whispering! "Wonderful" leaned toward Williams with a look of entrancement in her eyes. He thought he had convinced her to return to the screen. But an hour later, when he had finished Garbo sighed and leaned back on her sofa. "Yes, it's wonderful, but not for me. Give it to Joan Crawford."

Verdict: What an honor! Garbo pitches the film for Joan, too bad it never materialized.

Anna Lucasta (1949)

Joan briefly dated Don Barry in the 1940's, who tried to purchase the rights to this play for Joan to star as the title character. Paulette Goddard ended up playing the part.

Verdict: Good-ard. Joan could have pulled off this part and it would have been fun to see Joan play the part of a prostitute but we got to see her play a carnival girl instead in "Flamingo Road." Good decision.

A Kiss in The Dark (1949)

Joan Crawford was originally announced to star as photographer's model Polly Haines in this Warner Bros romantic comedy. Jane Wyman ended up taking this role.



Verdict: Kiss off! Thankfully Joan got out of this turkey.

A Letter to Three Wives (1949)

Joan was considered for the off screen role of Addie Ross. Writer/director Joseph L Mankiewicz had produced films for Joan in their MGM days.

Verdict: End of the 40s. This would have been a great role for Joan to play to end a successful decade. It would have been a great role with many great actors co-starring such as Kirk Douglas to add to her resume.
All About Eve (1950)

Many actresses were considered for the role of Margo Channing. Ingrid Bergman, Donna Reed and Joan Crawford were considered for the role, but it was Claudette Colbert who won the part BUT she suffered a ruptured disc during filming of a previous picture and had to drop out. Bette Davis was now in and many did not want her to play this part including 20th Century-Fox studio chief Darryl F. Zanuck.

Verdict: Fasten your seatbelts! Joan and Bette at the same studio since the mid-1940s had already caused problems with both actresses competing for the same roles. Joan was on a streak in the mid-to-late 1940s with big hits and Bette was on a downward spiral but when "All About Eve" came along, Bette had a chance to revitalize her career...and she did. Bette earned and Oscar nod and some say it was Bette's best work.

Caged (1950)

Agnes Moorehead and Eleanor Parker took the roles that were initially pitched to Joan and Bette Davis.

Verdict: DAMN! I think we all would have loved to sen Joan and Bette in this film! How fun would that have been!?!?

A Streetcar Named Desire (1951)

Joan wanted to play the part of Blanche DuBois opposite Marlon Brando but the role was offered to Olivia de Havilland, which she refused. Jessica Tandy was originally picked to play Blanche but Vivien Leigh ended up playing the legendary role.

Verdict: Vrrooommm! Crawford and Brando together on screen! Lord, it would have been rated X! I would have killed to have seen a young Brando and Joan together in the early 1950s on-screen. Poor Olivia de Havilland she must still have nightmares about turning down the part that revitralized the beautiful Vivien Leigh's career. Vivien was brilliant in the film.

Kind Sir (Stage-1952)

After begging to audition for the role in this play, Joan got an audition and was so good, she was offered the role on the spot. Despite her achievement, she politely declined the part. She simply wanted to test herself to see if she could pull off a live reading with enough conviction to at least be offered the role. She did, and she went home happy. Mary Martin ended up taking the role.

Verdict: Confidence. Joan lacked the confidence to actually go through with a live stage performance bu knowing that she could get the part was all she needed to reassure herself of her talents.

Clash By Night (1952)


Joan Crawford was initially announced to star as Mae Doyle, the embittered adultress in Fritz Lang's drama. Her long time "gal pal," Barbara Stanwyck, took the part.


Verdict: Monroe! Well, we all know the little controversy between Joan and Marilyn so maybe that had a little to do with Joan not taking this part? Ahh Joan and Marilyn on screen together...priceless!

The Star (1952)

In her review, Pauline Kael claims that this movie was written for Joan Crawford. Bette Davis took the role and was nominated for an Oscar for her performance.



Verdict: Oscar competition. This would have been a great movie for Joan to 'star' in but Joan actually found a better picture to star in, "Sudden Fear." Joan was also nominated for an Oscar the same year Bette was for "The Star." They both lost to Shirley Booth for "Come Back, Little Sheba."

Lisbon (1953)

Paramount bought this script specifically for Joan, but the story outline of losing her leading man to a younger girl, didn't sit well with her ego. When Director, Irving Rapper, declined a script revision and Joan refused to compromise so the project was shelved.

Verdict: No lose. Nothing gained, nothing lost for Joan in not making this picture. The film eventually came out in 1956 directed by Ray Milland but the picture was a dud.

From Here to Eternity (1953)

As mentioned previously, Joan passed on the role of Karen Holmes, because of her dislike for the planned wardrobe. They weren't willing to change the designs to accommodate Joan so the role went to Deborah Kerr.


Verdict: Biggest mistake. Honestly, this was Joan's biggest mistake of her career and she even admitted it. Joan had this role but was not happy with the wardrobe, there was no room for drama and she was dismissed from the picture. This most likely would have been her fourth Oscar nod and a second win for Joan. If we could only turn back time and have a little chat with Joan!

Magnificent Obsession (1954)


Joan Crawford was considered to play sightless widow Helen Phillips in this Douglas Sirk directed Universal Pictures melodrama. Another film Joan could have stared in with Rock Hudson. Jane Wyman took the honors.


Verdict: Rock Hudson. I guess it was not meant to be for Joan to star in a film with the hunky Rock Hudson. This was her second and last chance but it didn't work out. Instead Joan made the now classic western "Johnny Guitar."

Lucy Gallant (1955)

Joan Crawford was interested in playing the title character. Again, the part went to Jane Wyman.

Verdict: Lucy. Joan wanted this role but lost it to Jane Wyman but all was well. Joan starred in a more successful picture that year, "Queen Bee." AND although she didn't play Lucy Gallant she got to work with Lucy Marlow in "Queen Bee."

The Joan Crawford Theater (TV-1959)

Some publicity was leaked about Joan doing a half hour television series, however the idea fizzled out and never eventuated.

Verdict: BUMMER! How great would it have been if Joan had her own television series! This could have been another fear of live performing in front of an audience.
Portrait in Black (1960)

Joan bought the rights to this film in 1959, with the intention of playing the lead role herself. After shopping around with that very proposal, she was unable to get the funding to get the project into production. Frustrated, she sold the rights and the role of "Sheila Cabot" was eventually played by Lana Turner.

Verdict: Lull. Joan's career was in a lull during this time and this could have caused the lack of interest. The movie wasn't great but Joan didn't star in any pictures in 1960 so there would have been no harm in making this picture.

The Spiral Staircase (TV-1961)

Once again, Joan bought the rights here, selling them at a later date. She was not involved in any future production of the film.

Verdict: Good. The original film was great but the television spin off tumbled. No loss here for Joan.

Return to Peyton Place (1961)


Eleanor Parker and Mary Astor ended up taking the two mother roles that were originally written (once again) for Joan and Bette Davis.



Verdict: Dynamic duo. Directors were itching to get joan and Bette together in a film, it would not be this film. Instead they made "What Ever Happened to Baby Jane?" and it became one of the biggest films of 1962 and it revitalized the careers of both Crawford and Davis.

Sex and Mrs. Macado (1963)

Joan casually mentioned this film as an upcoming project on an interview with Merv Griffin, however, it never materialized.


Verdict: Sex! Anything with the word sex in the title and including Joan would have been steamy!

Dead Ringer (1964)

On the DVD commentary track Boze Hadleigh says that this film was to be made with Joan Crawford at Warner Bros in the 1940's by director Michael Curtiz, but Curtiz was never satisfied with the screenplay. Bette Davis starred in the film.

Verdict: Interesting! Joan was supposed to make this film in the 1940s!? Wow, a young Joan in this film would have been different. Joan came out with another film this year to rival Bette's, "Strait-Jacket." Which film do you prefer?

A House is Not a Home (1964)

Joan went after the role of madam, "Polly Adler," with fierce determination however, Shelley Winters was given the part. Robert Taylor and one of her good friends Cesar Romero were the lead male roles in the film.

Verdict: Damn Shelley. This would have been a great role for Joan. too bad. It also co-starred her good buddy Cesar Romero and old MGM co-star Robert Taylor. What a great film it could have been for Joan fans.

Hush....Hush, Sweet Charlotte (1964)

Joan filmed the majority of her scenes but became ill and was replaced by Olivia de Havilland.


Verdict: Suck it up! Joan! This would have been great payback for Bette. Joan would have been able to slap the shit out of Bette in this film. Also, I believe Joan would have been so good in this role that this time around she would have been nominated for an Oscar and Bette would have been waiting in the wings! Instead, Joan faked an illness to get out of her contract to make the film.

Lady in a Cage (1964)

Reportedly turned down the role of the wealthy Los Angeles widow trapped by thugs during a home invasion. Again, Olivia De Havilland was picking up Joan's scraps.

Verdict: Nobody puts Joan in a cage! Enough said.

Batman (TV-1966)

Several rumors circulated about Joan appearing as a guest villainous in this popular television series, however, for unknown reasons, it was never finalized.

Verdict: Joker's wild. How great would it have been with Joan playing the Joker's wife with the big mouth line:-)

Every Day is Mother's Day (TV-1966)

Joan signed a contract for $7,500 for a ten day shoot with Hope Pictures, however the project was shelved and never made.

Verdict: No Mommie. Anythingwith the word 'Mother' or 'Mommie' in the title would have only been more fuel after Joan's death. Thankfully this shelfed.

Valley of the Dolls (1967)

The great star was considered to play Broadway legend "Helen Lawson." Susan Hayward was given the part.


Verdict: Another comeback? This could have been yet another comeback for Joan. Instead Joan continued making her 'scream queen' film. The film had mixed reviews but Joan would have shined in it.

Peyton Place (TV-1968)

Joan volunteered to step in to Dorothy Malone's reoccurring role when she became ill. The show's producers thanked her for her offer and used Lola Albright instead.

Verdict: Snub. Nobody snubs Joan and gets away with it! :-)

Sons of Satan & You'll Hang My Love (1968)

A contractual disagreement meant shelving two would be Italian films, "Sons of Satan" aka "I Bastardi" and "You'll Hang My Love," both starring Joan.

Verdict: Something different. These pictures sound interesting, anything would have been better than "Trog."
Butterflies are Free (1972)

Joan turned down the role of "Mrs. Baker."

Verdict: Huh? Joan Tunred down this role but made "Trog!?" i would have loved to have seen Joan with Goldie Hawn. This was a miss for Joan.

Follies (1972)

Peter Bogdanovich was brought in to direct this film, based around the demolition of an old movie studio. Joan, Bette Davis, Elizabeth Taylor, Richard Burton, Debbie Reynolds, Gloria Swanson, Janet Leigh, Anne Jeffreys, Shelley Winters and Frederic March had all signed to appear, however the money people backed out and the project was canceled.

Verdict: Awwwwww. This sounds amazing!

Sleuth (Stage-1972)

Joan was offered the lead role but due to her advanced age and fear of live performances, she declined the offer.

Verdict: Joan's last chance to perform live on stage. At this stage in her life, it wouldn't happen. Joan never did a live performance.

Cannon (TV-1975)

Joan casually mentioned this film as an upcoming project on an interview with Merv Griffin, however, it never materialized.


Verdict: Eh. Anything Joan did this time in her life would have been welcomed.

Airport '77 (1977)

Once again picking up he pieces, Olivia De Havilland took the role of "Emily Livingston" after Joan passed on the role because there was insufficient rehearsal time. In Fred Lawrence Guiles' book, Joan Crawford: The Last Word, Joan explained why she turned the part down, saying, "They actually asked me to fly out there with only one week's notice! Why, that is hardly enough time for makeup tests or rehearsals...and when I asked about costume fittings, they said they wanted me to wear my own clothes!"

Verdict: Last straw. Well, Joan was set in her ways and a star so I understand this but Joan this could have been your last film and a good note to end on. Plus it would have teamed Joan up with Jimmy Stewart after all these years.

Superman-The Movie (1978)


It was shortly after Joan's death that the producers of "Superman:The Movie" put in a call to her agent, offering her the part of Ma Kent. It would have been her biggest role in years. However, the call came too late. After being informed of her death, Phyllis Thaxter was cast as Superman's mother.


Verdict: Joan most likely would have accepted this fantastic role but unfortunately Joan died on May 10th 1977.

Women Behind Bars (Unknown year)

 

A prison drama slated to reunite Joan and Bette Davis. It never happened. Boy they really wanted to see Joan and Bette in prison together!

Time to Sing (Unknown year)

 

Another Joan and Bette Davis film that never eventuated.