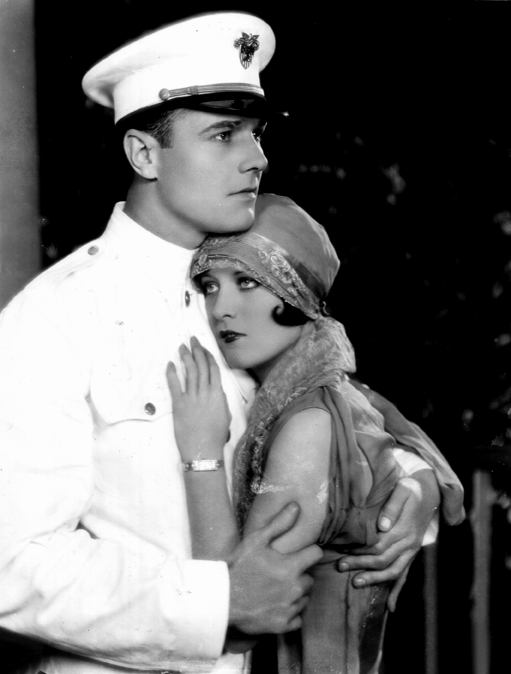 Above: William Haines gazing at his gal pal Joan Crawford in "West Point."
"West Point" 1928
Cast: William Haines, Joan Crawford (as "Betty Channing"), William Bakewell, Neil Neely, Ralph Emerson, Edward Richardson, Baury Bradford Richardson, Leon Kellar; Major Raymond G. Moses, Corps of Engineers USA; Major Philip B. Fleming, Corps of Engineers USA.


Release date - January 2, 1928 (premiere), January 8, 1928 (Nationwide, U.S.A.)

Running time - 80 minutes (9 reels)

Director - Edward Sedgwick

Writing Credits - Joseph Farnham (titles), Raymond L. Schrock (story)

Producer - John A. Tondra

Cinematographer - Ira H. Morgan

Costumes - Gilbert Clark

Studio - MGM - Black and White - Silent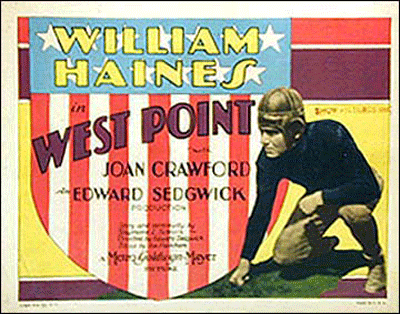 Movie Synopsis
Bruce Wayne (no, not Batman's alter ego. This character is played by William Haines) is a football star who enters West Point and makes no friends with his arrogant nature. He rebels against the academy and all of its strict rules and he eventually resigns. However, he returns just in time to help his team win the big football game. Betty Channing (Joan) is his love interest, a small role for her, in a film completely geared toward William Haines.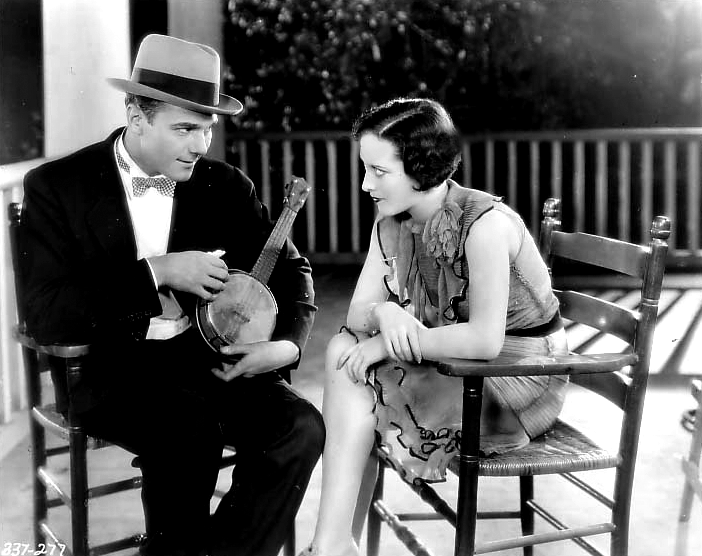 Interesting Trivia
Joan caused quite a stir whilst filming on location at the military academy in the summer of 1927. She not only refused to wear stockings, but it was rumored she had more than a few flings with the cadets, one of which was expelled from the academy for having an affair with her. [www.imdb.com].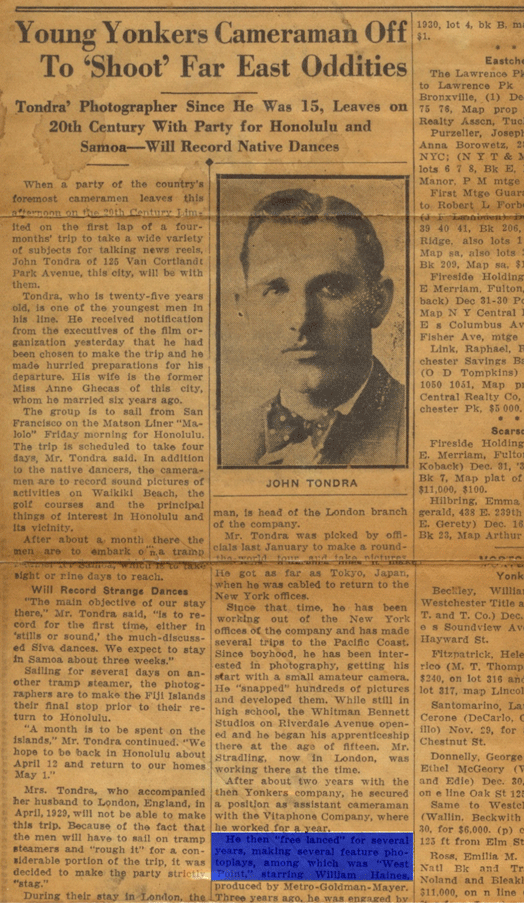 A newspaper article was discovered about John A Tondra featured in a 1930 Yonkers New York Newpaper. The article was about John A Tondra going to the Far East, at age 25, for the US, to take pictures of odditities. It also mentions the 1928 photoplay where he was involved in "West Point" starring William Haines and Joan Crawford. The production company being Metro-Goldman-Mayer also mentioned in the newspaper clipping. John Tondra later worked during the 1940s with President FDR as the motion picture cameraman. Click on the above image to read about John A. Tondra and his involvement with "West Point" highlighted in blue. A big thank you to Donald Scott, a teacher at Trexler Middle School in Richlands N.C., for providing this information.


Box Office Receipts - $692,000


Inflation Value in 2007: $8,364,135.20
Photos
Click on images below to see a larger view.
Movie Posters/Lobby Cards etc...
Reviews
Film Daily had this to say, "Bright and breezy comedy skit involving the cadet maneuvers at West Point and in particular the affairs of a wisecracking "plebe". William Haines the chesty "Mr. Dumbjohn" who gets some of the starch taken out of him before the end. Joan Crawford the girl. William Bakewell in a first-rate bit as hero's buddy."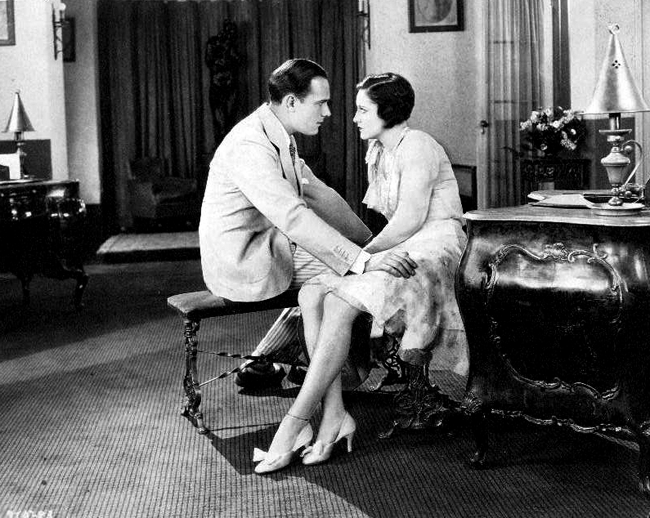 Photoplay(1928) said this, "Following closely upon DeMille's Dress Parade, we are compelled to note the similarity between the two pictures. Both make desperate efforts to correctly portray "the spirit of the Corps," and both succeed. Bill Haines' starring vehicle is a comedy drama and treats everything in a humorous vein in the beginning, getting many laughs....Joan Crawford is Bill's sweetheart."
Click on the decades below to browse movies.