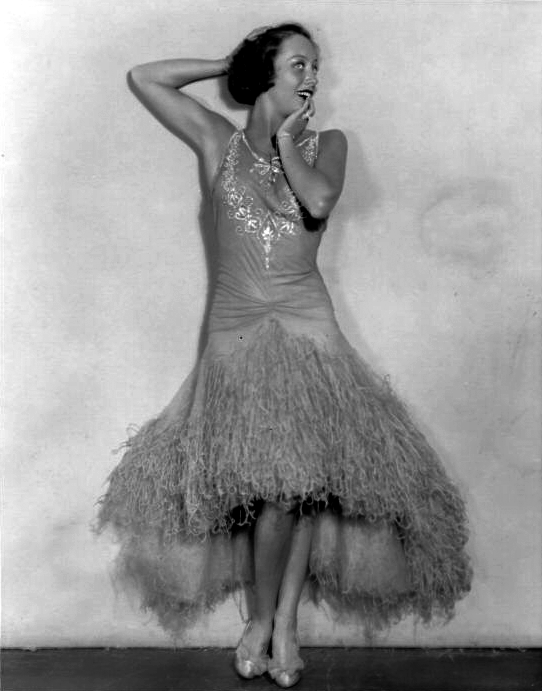 ""Untamed" was silly but fun - Bob Montgomery was terrific,
I was awful, mostly becasue I was miscast." - Joan Crawford
"Untamed" 1929
Cast: Joan Crawford ( as Alice 'Bingo' Dowling), Robert Montgomery, Ernest Torrence,
Holmes Herbert, John Miljan, Gwen Lee, Edward J. Nugent, Don Terry,
Milton J. Fahrney, Lloyd Ingraham, Grace Cunard, Tom O'Brien


Release date - November 23, 1929

Running time - 86 minutes (9 reels)

Director - Jack Conway

Writing Credits - Charles E. Scoggins (story), Sylvia Thalberg, Frank Butler,
Lucille Newmark (titles), Willard Mack (dialogue)

Producer - Unknown

Cinematographer - Oliver T. Marsh

Costumes - Adrian

Studio - MGM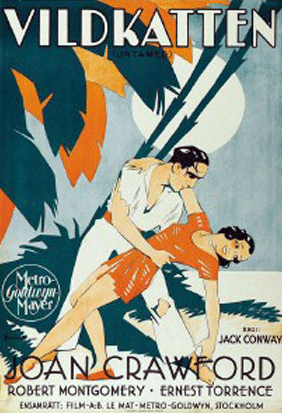 Movie Synopsis
When Bingo's (Joan) father is killed, she inherits his oil company , however because she was raised in rural South America, her guardians, Ben (Ernest Torrence) and Howard (Holmes Herbert) decide to send the unsophisticated Bingo (Joan) to New York to gain some culture.

On the way, she meets Andy (Robert Montgomery), a perfect man, only a poor man. After telling Bingo (Joan) that he simply can't live off the cream of a woman's fortune, he takes up with the equally poor, Marjory (Gwen Lee). Not willing to let her man go so easily, Bingo (Joan) ends up shooting Andy (Robert Montgomery) in the arm. This bizarre act of love (according to the story) now allows them to marry. Despite the reason for Bingo (Joan) shooting Andy (Robert Montgomery) not being explained., they do live happily ever after.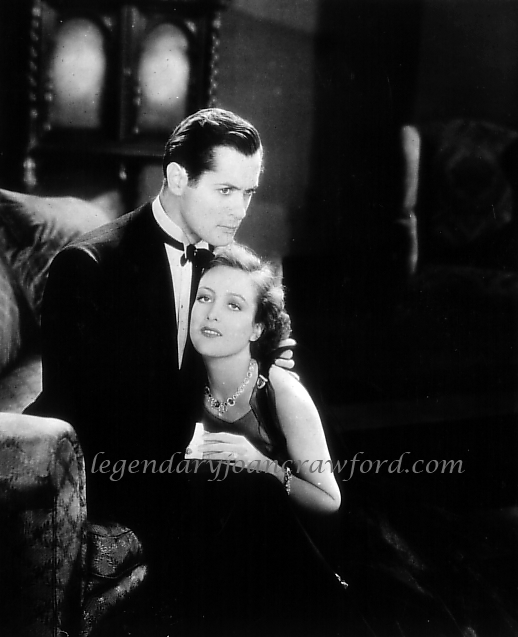 Interesting Trivia
A milestone in Joan's career. "Untamed" was her first "talkie." She never doubted her ability to talk on film, she would tirelessly take diction and elocution lessons to rid herself of her natural Southwestern accent. She even bought a Dictaphone and read verse into it as her first husband, Douglas Fairbanks, Jr. supervised. Her determination to succeed in the new medium ensured that she was one of the few silent stars who made the transition from silent to sound with ease. [www.wikipedia.com].

Working title "Jungle."

It was the first leading man role for Robert Montgomery, who never worked in silents.

In the opening scene, Joan dances as she sings the theme song, "Chant of the Jungle," written by Nacio Herb Brown and Arthur Freed, which became a hit in 1929. She and Montgomery sing the Louis Alter and Arthur Freed tune "That Wonderful Something Is Love."

Co-writer, Sylvia Thalberg was sister to MGM producer, Irving Thalberg.

Cost: $229K/Domestic Studio Gross: $714K/Foreign Studio Gross: $260K/Profit: $508K

Box Office Receipts: $974,000.

Inflation Value in 2007: $11,844,580.47
Photos
Click on images below to see a larger view.
Movie Posters/Lobby Cards etc...
Reviews
Reviewer, Joseph Parker, says...
"Bingo" is exactly the word! This film hits all the right spots and its not all about Joan Crawford, who simply sparkles. I fell totally in love with her character!

It is not by accident that IMDb lists 107 films by Director Jack Conway between 1912 and 1948. This was his 72nd film according to that chronology and his expertise shows. I found it thoroughly engrossing and continuously entertaining. I laughed aloud often -- some really great gags and a fine early sit-com.

I don't know much about the writer Charles E. Scoggins, but co-writer Sivia Thalberg is credited with 15 films and is the sister of Irving Thalberg. That ought to tell you this film deserves close attention. Don't allow yourself to think of it as "cornball" and just engross yourself in it. You won't be disappointed.


Four Stars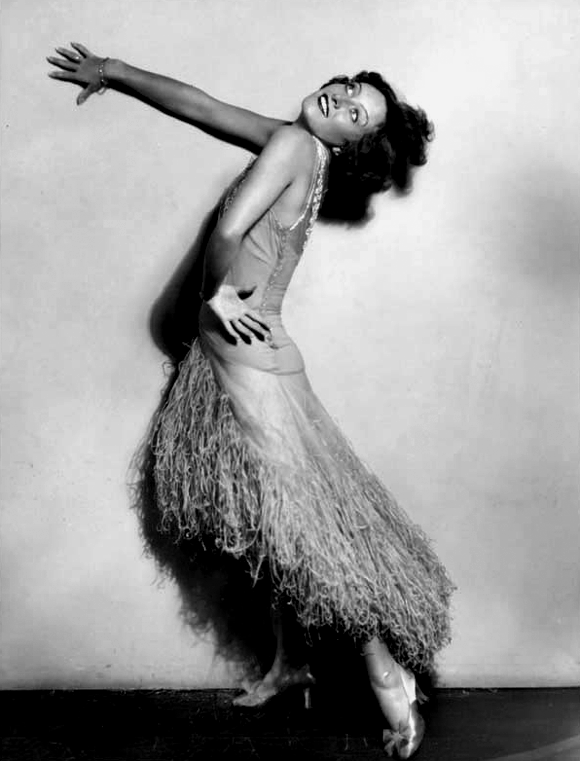 Other Reviews
Pierre de Rohan of the "New York Morning Telegraph" (1929) had this to say, "Miss Crawford seems more than a little ill-at-ease in the trappings of a jungle hoyden and only slightly more comfortable in the equally alien antics of a Manhattan debutante. She never, therefore, makes her role seem real and I doubt whether any other actress could."

"The Brooklyn Eagle" (1929) said, "If "Untamed" does little else for Miss Crawford, it proves that she is an actress for whom the microphone should hold no fear. Her diction is clear and unaffected, and while there is nothing in the lines that offers her opportunity for exceptional acting, she manages to make the impulsive heroine of the story somewhat more credible than the part deserves."

If you have seen this movie, please write a review below. Once your review is submitted, I will post the review below. Thank you for your review on this film.
Click on the decades below to browse movies.