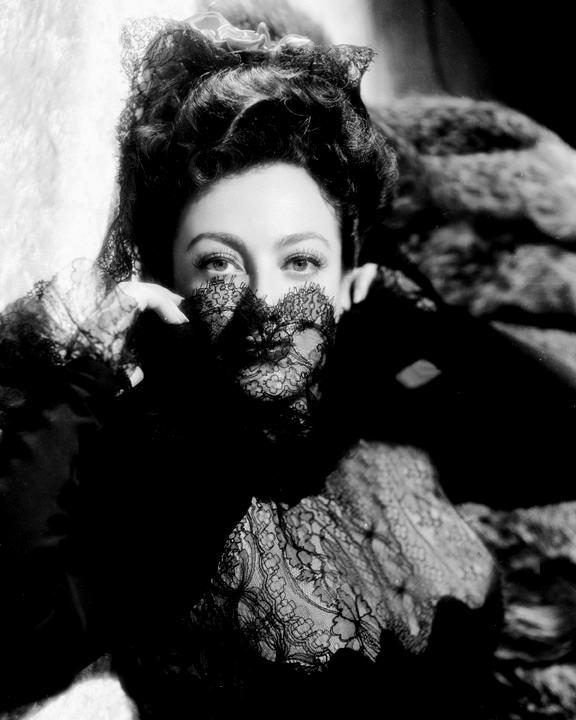 "The title was silly, but the picture had a nice flair, and it came off better than anyone expected." - Joan Crawford
"They All Kissed the Bride" 1942
This page is dedicated to one of the most passionate Joan Crawford fans I know, Donna Nowak. I am honored to have her as a friend. Donna is an amazing writer, full of energy and a beautiful person in every way.
Cast: Joan Crawford (as Margaret Drew), Melvyn Douglas, Roland Young, Billie Burke, Andrew Tombes, Allen Jenkins, Helen Parrish, Emory Parnell, Mary Treen, Nydia Westman, Ivan Simpson, Roger Clark, Gordon Jones, Edward Gargan, Larry Parks


Release date - June 11, 1942

Running time - 85-86 minutes

Director - Alexander Hall

Writing Credits - Harry Altimus, Gina Kaus (story),
Andrew Solt (story), P.J. Wolfson

Producer - Edward Kaufman

Cinematographer - Joseph Walker

Costumes - Irene (gowns for Joan Crawford)

Studio - Columbia Pictures

Production Dates - February 23 thru April 16, 1942

Working Title - "He Kissed the Bride"

Production Code: #150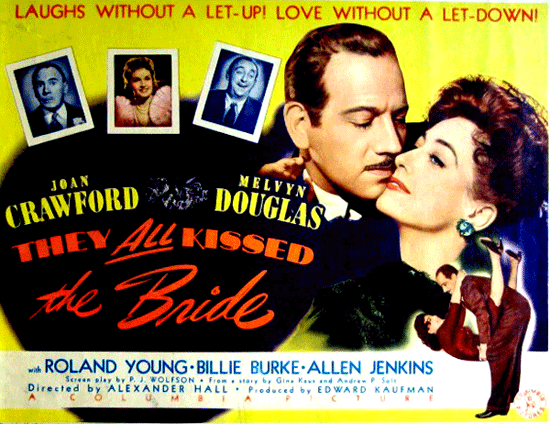 Movie Synopsis
Margaret Drew (Joan) is a well-dressed businesswoman who inherits her father's trucking company. Michael Holmes (Melvyn Douglas) is an eager reporter who is anxious to write a book on the beautiful but tough business tycoon. The two eventually fall in love as Michael works his charm to help the shrewd businesswoman lighten up and enjoy life

The stand out scene in the movie is when Margaret enters a dance competition dancing the jitterbug until she passes out from exhaustion. It's a great scene to watch Joan still dancing after all these years and still winning a trophy for her talent!

Carole Lombard was supposed to star in this comedy but she was tragically killed in a plane crash in January 1942. Joan Crawford volunteered to step in for Lombard and not only did she offer to take her place but she donated her entire salary to charity in the name and memory of Lombard. This film was made during wartime and at the end of the Depression so the acting is slight and not taken too seriously.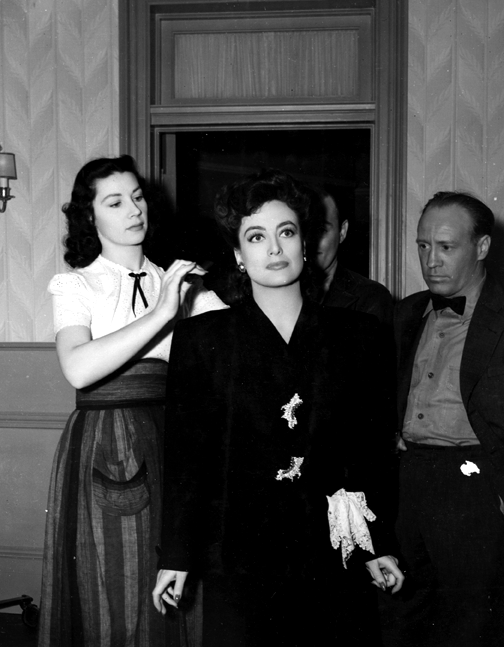 Interesting Trivia
Carole Lombard was originally cast in the role of Margaret Drew, she had even started filming, when she was killed in an air plane crash whilst on her way home from a war bonds tour. Joan took over her role and donated her entire salary of $128,000 to the American Red Cross, the organization that recovered Lombard's remains. The film's end credits acknowledge that "Miss Crawford appears through the courtesy of Metro-Goldwyn-Mayer." [www.imdb.com].

According to a HR news item, cinematographer Joseph Walker used a special lavender lighting technique on Crawford to enhance the brilliance of her eyes. This was former Twentieth Century-Fox producer Edward Kaufman's first and only production for Columbia. Helen Parrish was borrowed from Universal to appear in the picture. According to the Variety review, Crawford spoke the following line of dialogue: "When I want a sneak, I'll hire the best and get a Jap." The line was not in the viewed print.


Songs: "You Must Have Been a Beautiful Baby," words by Johnny Mercer, music by Harry Warren.


Tagline: "There's Never Anything Wrong With A Woman That A Man's Lips Won't Cure!"


Cost: $N/A/Domestic Studio Gross: $N/A/Foreign Studio Gross: $N/A/ Profit: $N/A


Box Office Receipts: $N/A

Photos
Click on images below to see a larger view.
Movie Posters/Lobby Cards etc...
Fan Reviews/Comments
Reviewer, telegonus, says...
Joan Crawford is a businesswoman who owns her own trucking company, and Melvyn Douglas is a reporter determined to write a book about her. As this is a light comedy one knows that these two will fall for each other sooner or later, and that complications will abound. Crawford is quite good as the lady executive, and Douglas most expert in the kind of role he had played dozens of times before. Both stars are in their prime, and just young enough to pull this slight story off. This movie is no classic but is extremely pleasant to watch. Made in the early days of World War II, it is the kind of picture that would soon go out of style, as the pressures of war would produce a different kind of comedy, less subtle and sophisticated, more obvious and at times more outrageous. "They All Kissed the Bride" is light and leisurely in tone, coming as it did between the end of the great Depression and the start of global war, its refusal to take itself too seriously must have been a tonic in its day, and if one is in the right mood it can still work its magic.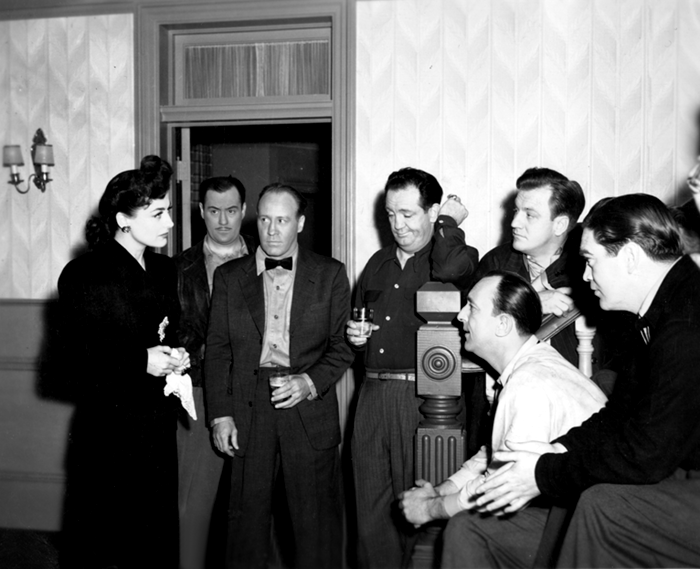 Other Reviews
Robert W. Dana of the New York Herald Tribune had this to say, "Joan Crawford's return to the screen is under such pleasant auspices, for she and Columbia's brilliant director Alexander Hall and the comedy-wise Melvyn Douglas make the most of a well-written, cleverly constructed screen story."
If you have seen this movie, please write a review below. Once your review is submitted, I will post the review below. Thank you for your review on this film.
Click on the decades below to browse movies.