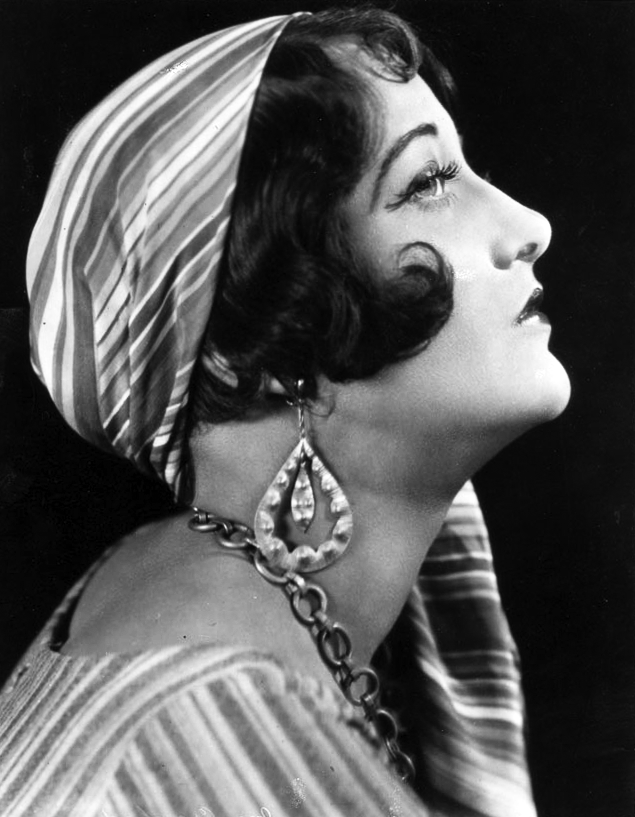 "Working with Lon Chaney was both traumatic and delightful." ~ Joan Crawford
"The Unknown" 1927
This page is dedicated to my friend and author, Michelle Vogel.
Cast: Cast: Lon Chaney, Joan Crawford as Nanon Zanzi, Norman Kerry,
Nick de Ruiz, John George, Frank Lanning.


Release date - June 4, 1927

Running time - 65 minutes (6 reels)

Director - Tod Browning

Writing Credits - Mary Roberts Rinehart (novel), Tod Browning (story),
Waldemar Young (scenario), Joseph Farnham (titles)

Producer - Unknown

Cinematographer - Merritt B. Gerstad

Costumes - Lucia Coulter

Studio - MGM - Black and White - Silent
Movie Synopsis
Nanon (Joan) is the daughter of circus owner, Antonio Zanzi (Nick De Ruiz), she is also the assistant to one of the more bizarre circus acts, that of 'Alonzo the Armless' (Lon Chaney).

A fugitive on the run from the law and using the circus as a hideout, Alonzo (Lon Chaney) keeps his arms hidden from the other performers, only pretending he's armless as he throws knives and shoots guns at Nanon (Joan) with his feet.

Since Nanon (Joan) has a phobia of men touching her with their hands, Alonzo (Lon Chaney) seems like the perfect man for her. However, Alonzo (Lon Chaney) knows if he reveals the truth to Nanon (Joan) about not being armless, she will hate him so he takes the drastic step of getting his arms amputated, for love. When he returns to the circus after the operation, Nanon (Joan) informs him that Malabar, the Circus Strongman (Norman Kerry) has cured her of her fear of a man's touch and they are going to be married.

As Alonzo (Lon Chaney) tries his best to be happy for Nanon (Joan), he secretly plans to get revenge by booby trapping Malabar's new act. When Nanon (Joan) tries to rescue her lover from two stampeding horses, Alonzo (Lon Chaney) sees his plan is about to back fire. Just as the horses look set to trample Nanon (Joan), Alonzo (Lon Chaney) races to her rescue, and he himself is trampled to death by the animals.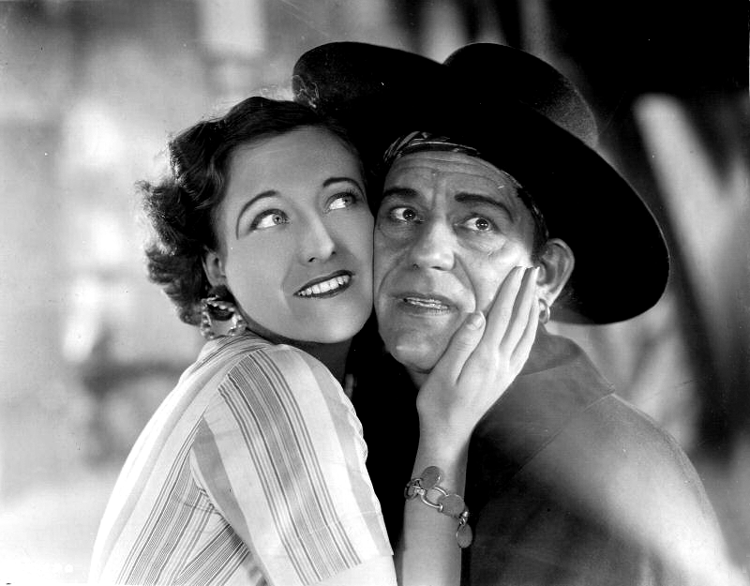 Interesting Trivia
Tod Browning brought such classic horror masterpieces as Dracula and Freaks to the screen and 'The Unknown' is no exception. Thought to be based on real life circus incidents that Browning witnessed himself as a circus performer.

Joan insisted that she learned more about acting from watching Chaney work in this movie than from anything else in her long career.

Box Office Receipts - $847,000.
Inflation Value in 2007: $10,061,094.37


Photos
Click on images below to see a larger view.
Movie Posters/Lobby Cards etc.
Click on images below to see a larger view.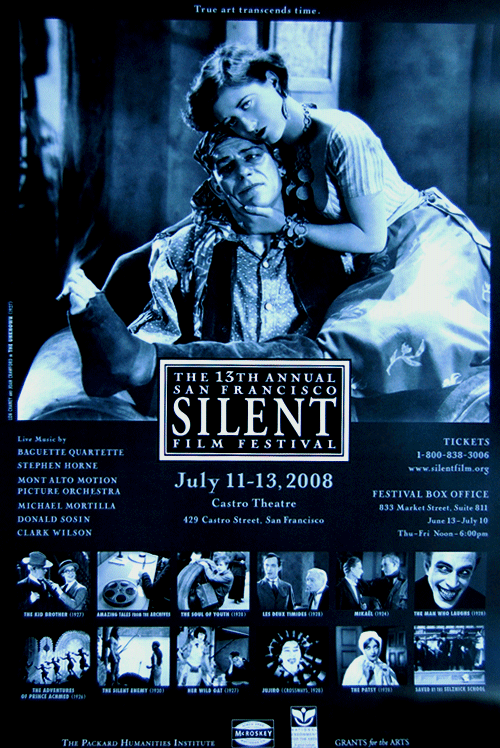 Reviews
Joan Crawford's Grandson, Casey Lalonde, says...

"I have seen most of Joan's early films, including many silent features like Across to Singapore, Montana Moon and The Unknown with the unforgettable master, Lon Chaney. Joan's opportunity to work with Lon Chaney and director, Tod Browning in the same film must have been an overwhelming but exhilarating experience. I like the film for the usual creepy Tod Browning touches, including the circus setting, and the ironic twist of Lon Chaney amputating his own arms to get the girl (Joan). Overall, some of Joan's best silent work in a very eerie setting. Even if the films are considered lousy by critics, watch them anyway! There is nothing like watching my grandmother's silent film acting with her big eyes and pouty lips."
Reviewer, fairiegoth524, says...
Stars: 3.5

Joan gives, in my opinion, her best performance up to this point. Joan herself said that watching Lon Chaney's acting in this film helped her to develop from starlet to credible actress. In the scenes where her character is intimidated by Malabar, the strong man, her body language and expressions really get the feelings through to the audience. Lon Chaney, of course is amazing as Alonzo the Armless. A great film all around, and a wonderful choice for any Joan Crawford fan who wants to see the young actress in one of her earliest impressive performances.
Reviewer, Ron Oliver, says...
A circus performer ventures into THE UNKNOWN regions of fate when he allows love to be twisted by hatred.

Master actor Lon Chaney and his friend, acclaimed director Tod Browning, took their love of the macabre and fashioned this weirdly entertaining & suspenseful little silent film, made wonderful by Chaney's powerful over-the-top performance. Playing the armless wonder in a gypsy circus, Chaney's face is a casebook of emotions as he longs for the chieftain's daughter. After making a tremendous, indeed, outrageous, sacrifice for her, he discovers it is all an utter waste. Chaney's agony is horribly apparent as he feels his life crumble around him. The actor uses his superb physical conditioning to great effect, his feet as facile as any hands--the extreme punishment undergone to play the part enormously impressive.

In an important early film role, Joan Crawford is both sultry & disarming as the object of Chaney's desires; her intense neurotic phobia concerning men's hands certainly makes her character more interesting. Norman Kerry is affable & tender as the circus strong man who also loves Crawford. John George as Chaney's dwarf accomplice and Nick De Ruiz as the brutal circus chief are quite effective in their colorful roles.

MGM gave the film fine production values, especially in the circus scenes--a milieu dear to Chaney's heart.
Reviewer, Lonnie745(Chad Edwards), says...
Stars: 4

THE UNKNOWN was yet another project that combined the talents of director Tod Browning and actor Lon Chaney, who had teamed up for the 1925 shocker THE UNHOLY THREE and a pair of 1926 melodramas, THE BLACKBIRD and THE ROAD TO MANDALAY. In this offering, Chaney portrays a carnival performer who goes to incredible and frightening lengths for love.

Known as the "Armless Wonder," he performs a knife-throwing act with his feet. Chaney has an intense love for his beautiful assistant, who suffers from an obsessive fear of being touched by men. Actually not armless at all but a strangler wanted by the police, Chaney reverts to his old ways when the carnival owner discovers who he really is.

Certain that his assistant also has strong feelings for him, Chaney is ready to pop the question, but he's quickly reminded by a hunchbacked friend that marriage will inevitably lead to the discovery of his arms and probably the exposure of his identity. In a clever if diabolical solution to the problem, Chaney has his arms amputated, blackmailing a reluctant doctor into performing the operation. Chaney returns to the carnival and makes two devastating discoveries: His assistant has overcome her phobia of being touched by men and she is actually in love with the carnival's handsome strong man!

THE UNKNOWN is proof that the "Man of a Thousand Faces" didn't need grotesque make-up to be effective. Chaney's turn as the deranged hero is one of his most powerful and memorable. As the object of his desire, a 23-year-old Joan Crawford was fairly new in the game, but there are definitely traces of the great actress who would make her mark on Hollywood.
Reviewer, DBGBEAR777, says...
Stars: 4

Joan really came into her own as an actress here. The scene where she curse's men's hands is very powerful,plus the film has a Hauntingly Beautiful Score to it!
Reviewer, Danny, says...
"HANDS! MEN'S HANDS! HOW I HATE THEM!"

For me, the sign of a really good silent picture is one that lets me imagine I'm really hearing the dialogue. This is one such movie.

As Alonzo, Lon Chaney gives his usual fascinating and believable performance, this time as Alonzo, the "armless" man of the circus. His costar is Joan Crawford as Nanon, his assistant in a knife throwing act. The young Gypsy girl has a compulsive fear of being touched by men. Smitten with love for Nanon, Alonzo gets his arms amputated for her sake, only to find that she has had a miraculous recovery from her fear when she yields to the arms of a muscular circus strongman. This lurid tale about a young woman who is repelled by men's arms has erotic and Freudian overtones. Tod Browning's direction is tight and well crafted. Joan always attributed gratitude to Chaney for teaching her so much about acting and character development. He truly was one of the "greats."
Reviewer, Matthew Wilder, says...
Playing the circus performer Nanan in this silent thriller directed by Tod Browning in 1927, a very young Joan Crawford describes her fear of being touched by men ("Their horrible, beastly arms, their hands pawing at me!") in a way that clearly encases both revulsion and dreadful yearning. Black-eyed and gleaming, looking always as if she's leaning forward into the frame, Crawford was a magnificent silent-movie actress for most of the reasons that she was a camp icon in talkies: An excess of passion runs from her face and body off the screen--much of it having nothing to do with the story and everything to do with her own brand of mania. Here, Nanan's loathing of touch leads her into the embrace, as it were, of the circus's Man with No Arms (Lon Chaney)--causing a jumble of gender roles so surreal that one can almost hear the young Luis Buņuel kicking himself for not having thought of it first. Evocative of both Browning's Freaks and Ingmar Bergman's circus-set Sawdust and Tinsel, "The Unknown" is an often crude but hugely powerful compendium of masochistic fantasies and castration anxieties. The climax, in which the cuckolded Man with No Arms laughs at his plight so maniacally that he sends himself into a stroke, may even top the finale of The Blue Angel.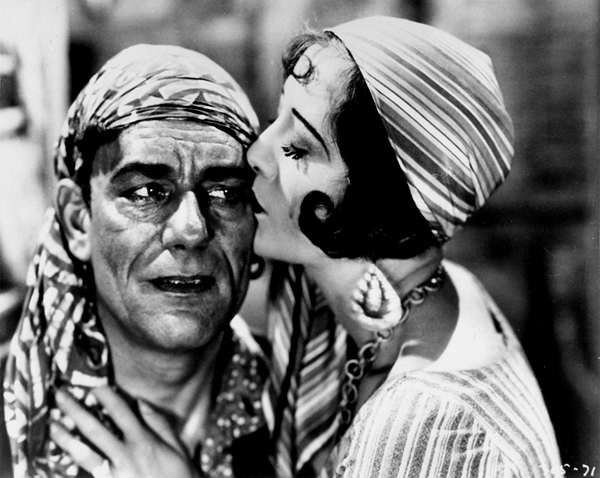 Other Reviews...
Langdon W. Post of the New York Evening World said, "When Lon Chaney is in a picture, one can rest assured that the picture is worth seeing. When Joan Crawford and Norman Kerry are also present to help Mr. Cheney put it over, its value is that much enhanced. Joan Crawford is one of the screen's acknowledged artists and each picture seems to merely justify this characterization. Certainly her performance in this picture is a most impressive one."

If you have seen this movie, please write a review below. Once your review is submitted, I will post the review below. Thank you for your review on this film
Click on the decades below to browse movies.