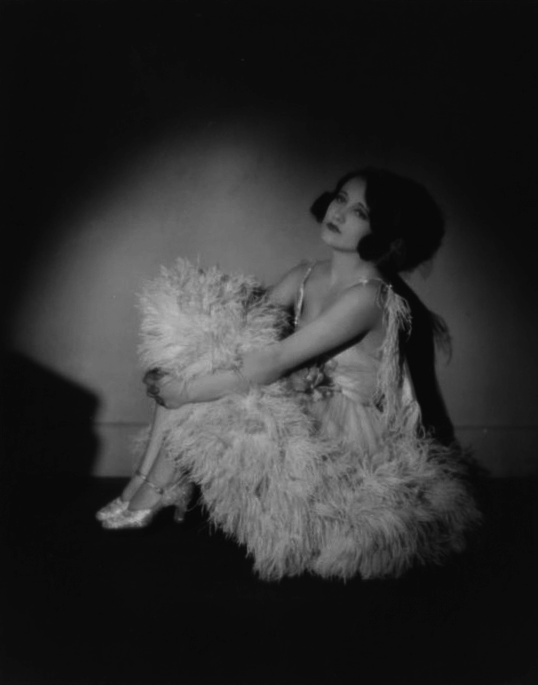 "The Circle" (1925)
Cast: Eleanor Boardman,Malcolm McGregor,Alec B. Francis,Eugenie Besserer,George Fawcett,Creighton Hale,Otto Hoffman,Eulalie Jensen,Joan Crawford/Young Lady Catherine(uncredited)


Release date - December 2, 1925

Running time - 60 minutes (6 reels)

Directed by - Frank Borzage

Writing Credits - Kenneth B. Clarke and W. Somerset Maugham (play)

Producer - Unknown

Cinematographer - Chester A. Lyons

Studio - MGM - Black and White - Silent


Box Office Figures for "The Circle": N/A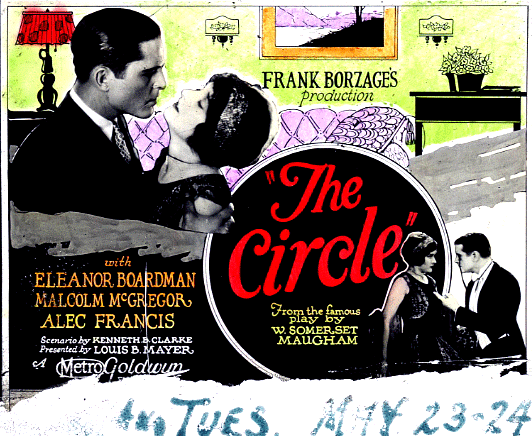 Movie Synopsis
Very early uncredited role for Joan, just prior to adopting her new name, Joan Crawford. The story is based in 1895 England and tells the story of Lady Catherine (Eugenie Besserer), who leaves her husband for her lover. History repeats itself many years later when her daughter in-law does the same thing. Joan appears in the prologue as a young Lady Catherine.
Interesting Trivia
Remade in 1930 as Strictly Unconventional.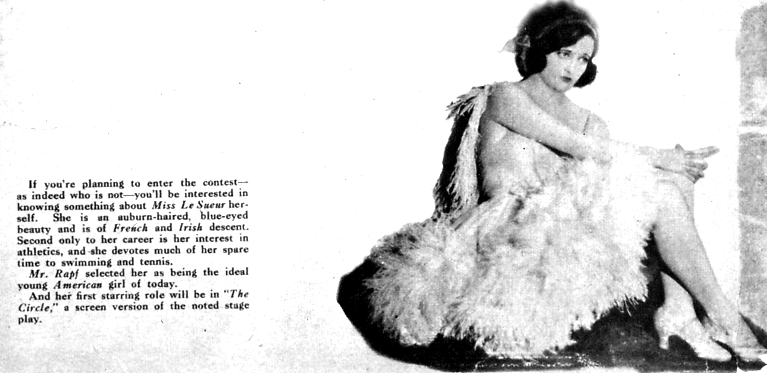 Photos
Click on images below to see a larger view.
Reviews
If you have seen this movie, please write a review below. Once your review is submitted, I will post the review below. Thank you for your review on this film.
Click on the decades below to browse movies.