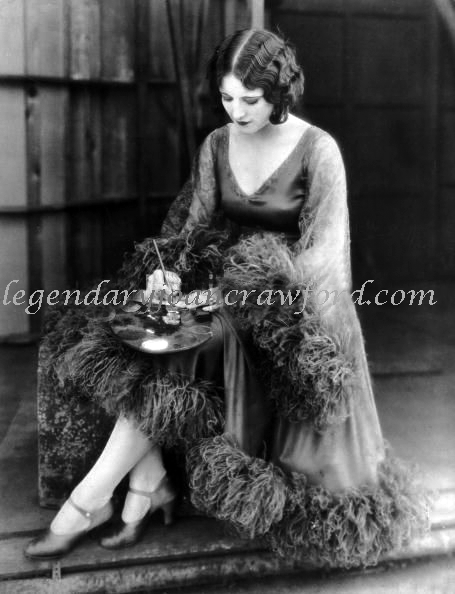 "It (The Boob) was a disaster, I wasn't cut out for slapstick." - Joan Crawford
"The Boob" 1926
Cast: Gertrude Olmstead, George K. Arthur, Joan Crawford (as Jane), Charles Murray, Tony D'Algy, Hank Mann


Release date - June 17, 1926

Running time - 64 minutes (6 reels)

Directed by - William A. Wellman

Writing Credits - H. H. Caldwell (titles), Kenneth B. Clarke (adaptation), Katherine Hilliker (titles), George Scarborough (story) and Annette Westbay (story).

Producer - Unknown

Cinematographer - William H. Daniels

Studio - MGM
Movie Synopsis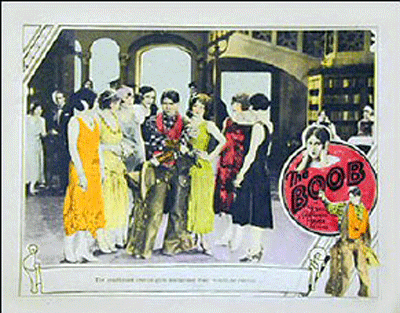 In one of her first films, Joan Crawford was thrown into the deep end by MGM with this one. The movie sank but Joan Crawford swam on to bigger and better things. She's the only shining light in an otherwise dull slapstick comedy.


The farm boy, Peter (George K. Arthur) loves May (Gertrude Olmstead), but May loves Harry (Tony D'Algy). Peter discovers that Harry is a bootlegger and turns him in to prohibition agents. With May now impressed with Peter's detective work, she turns her affections over to him, realizing now that she;s loved him all along. Jane (Joan) fleets in and out of the film as an ally to Peter's bootlegger crusade.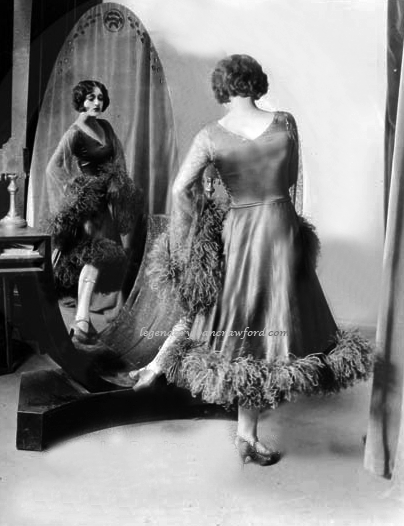 Interesting Trivia
Also known as The Yokel.

Box Office Receipts - $183,000.
Inflation Value in 2007: $2,136,923.00
Photos
Click on images below to see a larger view.
Movie Posters/Lobby Cards
Fan Reviews/Comments
Reviewer, Simon Davis, says...


As someone who is fascinated by the many faces of the legendary Joan Crawford throughout her amazing five decades long film career I especially have an interest in the young Joan Crawford of the 1920's. This initial period of Joan's career is of great interest before she really became the iconic film celebrity we all know and love so much today.  While 1926's The Boob, could never be labelled a "Joan Crawford Picture", as such and only has Joan making her first apearance on screen 29 minutes into the picture's running time it nevertheless has it's own importance in that it was a vital part in the development of Joan as a young film actress who gained the opportunity to work at her profession among seasoned film veterans  while honing her own acting skills from the grass roots level up. 
Film studios such as Metro Goldwyn Mayer where rightly famous for their "stables of stars", and the famous remark concerning MGM, that it possessed "more stars than there are in heaven". was literally not that far from the truth. During the studio's golden age in the 1930's the star roster included such luminaries as Joan Crawford, Garbo, Clark Gable, and Norma Shearer among many others. Of course these legendary, larger than life figures that graced the screen so effortlessly during the 1930's had to originally come from somewhere and almost without exception these stars all began their tenure at the studio in a sort of "apprenticeship" . By this they all played in a variety of pictures usually at break neck speed often juggling a number of film roles at the same time. No actress illustrated this school of movie grooming better than Joan Crawford. A highly talented but often sadly  underestimated actress of great range Joan more often than not is remembered for her unflagging and determined drive to master her craft and maintain her hard earned stardom.. For Joan, the period around the time of production on "The Boob", exemplifies her "apprenticeship years", perfectly and involved her appearing in a large variety of films where sometimes she had the female lead opposite a popular leading men only to follow it with a cameo role in a far more minor production. Such a film assigment for Joan in this early period is The Boob, which of course did little to stretch her abilities but still kept her in the public eye even if it was in reality a small supporting part.
After a handful of screenings I find The Boob, a delightful little homespun comedy full of innocent charm. While in many ways a minor film that is largely forgotten today, it is a typical "apprenticeship", type film assignment for  Joan at this early stage of her career in the mid 1920's. Fresh from her recent great success in Sally, Irene and Mary, this assignment could be rightly viewed as a letdown for Joan not only in type of character  but also in screen time from that earlier success.The Studios however had a determined policy of keeping starlets like Joan and Myrna Loy working non stop to earn their salaries.  The film actually stars sad faced silent comedienne George K. Arthur who ended up being another casualty of the later transition from silent to sound films. In this effort he plays Peter, a romantic but naive country boy who is madly in love with sweet Amy (Gertrude Olmstead),  a pretty young thing who finds herself swept off her feet by the superficial charms of "city slicker", Harry (Antonio D'Algy). Aided by his ever faithful side kick Cactus Jim (Charles Murray), and his "shadow",  youngster Ham Bunn , Peter sets out to impress Amy by firstly dressing up as a flamboyant and quite silly cowboy and when that fails to impress, Peter sets out to expose Harry as a bootlegger. He joins up with federal agents working in the local area who are determined to uncover the illegal liquor being sold at the notorious "Book Lovers Club". The female agent Jane (Joan Crawford) is impressed by Peter's efforts and allows him to join forces with her team and after many mishaps he eventually succeeds in capturing Harry and his gang who are operating a sly grog operation. Jane gives Peter the self confidence he has been so sadly lacking by telling him that he is "a better man than any three of our staff". Amy also finally does come to her senses and begins to appreciate the real love that Peter has for her at the happy fadeout. 
Even in a fairly minor effort as The Boob, the excellence of MGM's production team is already very much in evidence here . Beautifully photgraphed rural landsapes which are a major  feature of the film, in particular during the comical chase sequences, are captured  courtesy of famed cameraman William Daniels long before he became Garbo and Joan's favourite cinematographer. The photographic special effects of a painting suddenly turning into a movie screen and a bed flying through the air are quite amazing achievements for this early period and are testimony to Daniel's great skills in photographic illusion. Despite MGM's well deserved reputation for lavish spending on productions the studio was not above reusing sets from previous productions to no doubt save on costs. It is interesting to see that the set of the far too lavish "Booklovers Club", is in actual fact the slightly refurbished palace set from MGM's epic production of  Ben Hur: A Tale Of The Christ starring Ramon Novarro which had only recently completed its troubled filming. It's hard to really evaluate Joan Crawford's performance in The Boob since her part is so small however even in such an early film as this her great beauty, still largely unformed and unpolished, along with her star appeal are already clearly evident. In her few scenes Joan gets to play a serious no nonsense character which in a small way gives us an early admittedly modest preview of the "take charge", women Joan became famed for playing later in her career. Gertrude Olmstead has the official female lead as Amy and she does have a sweet appeal and an almost "Norma Shearer" look to her in this film.  Unfortunately like her leading man in this picture this appeal did not survive the transition into the sound era. The comedy element in The Boob is provided very ably by the crusty Charles Murray as salt of the earth sidekick Cactus Jim. I found myself often laughing ou tloud at his silly little routines and over the top "rubbery" facial expressions which were very typical of many second string silent film comics in the late 1920's.. He literally steals each scene he is in and adds greatly to the overall appeal of the film.
The best advice when going into a screening of The Boob, is to not expect the Joan Crawford of her meaty film parts from her golden years at both MGM and Warner Bros. The  "Joan Crawford", in The Boob is still very much a work in progress but the fascination is already very evident and Joan's participation in this film is undoubtedly responsible for it having been retrieved from the depths of the MGM film vault in recent years. I do enjoy this film and recommend you seek out a very young Joan Crawford long before her real stardom in this very non typical little rural comedy. Enjoy!
Reviewer, Jerry Underwood, says...


Review: This movie, believed to have been lost for decades, was widely derided in its day as a turkey. The passage of time hasn't helped the movie. It's stupid, boring, and is slow as molasses. The only relief from this tub of turds is Joan Crawford, whose presence in the film is too minimal to help.

1/2 Star
Reviews
The Baltimore Sun canned the film, saying, "A piece of junk...The company has simply covered itself with water and become soaking wet, for this tale of a half-dumb boy who turned prohibition agent to convince his girl he had nerve is as wishy-washy as any pail of dishwater."

Film Daily said, "The development is of such an episodic nature, however, that the initial idea is eventually lost in a variety of comedy gags, slapstick and otherwise..."




If you have seen this movie, please write a review below. Once your review is submitted, I will post the review below. Thank you for your review on this film.
Click on the decades below to browse movies.