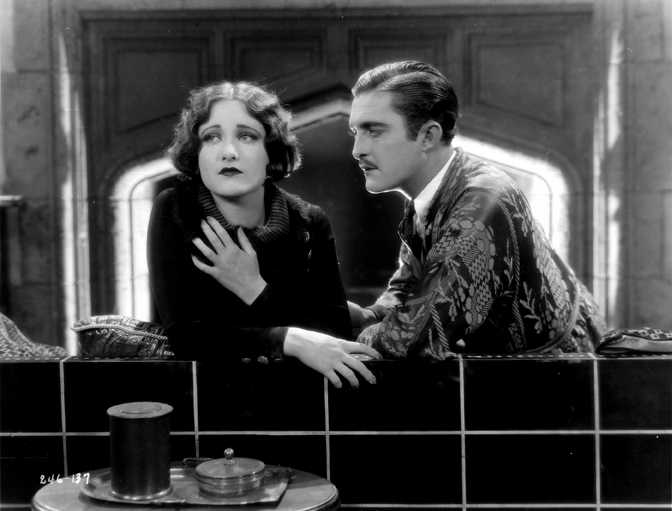 " I loved "Sally, Irene and Mary" - it gave me a character I could lose myself in
and a chance to work with two fine actresses. - Joan Crawford
"Sally, Irene, Mary" 1925
Cast: Constance Bennett,Joan Crawford(as Sally),Sally O'Neil,William Haines,Douglas Gilmore,Ray Howard,Aggie Herrin,Kate Price,Lillian Elliott,Henry Kolker,Sam DeGrasse,Mae Cooper.


Release date - December 7, 1925 (premiere), December 27, 1925 (Nationwide U.S.A.)

Running time - 58 minutes (6 reels)

Director - Edmund Goulding

Writing Credits - Eddie Dowling (play), Edmund Goulding, Cyrus Wood (play)

Producer - Unknown

Cinematographer - John Arnold

Studio - MGM - Black and White - Silent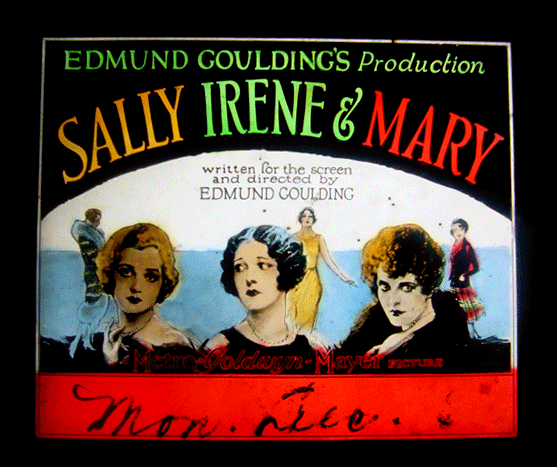 Movie Synopsis
A dark tale of love surrounding three young women and their pursuit of love. Sally (Constance Bennett) is looking for a wealthy husband and gets her wish when she marries Marcus (Henry Kolker). Mary is a schemer but ends up with the dependable, Jimmy (William Haines). Irene (Joan) throws the equally dependable Charles (Ray Howard) to one side, in favor of the sleazy Glenn (Douglas Gilmore).

After realizing he only wants her as a sexual object, she confronts him and he throws her out on the street in tears. Now realizing she should have married Charles (Ray Howard) in the first place, she finds him again and they decide to marry. Everything seems to be pointing toward a happy ending, however, their relationship is once again doomed when they're both killed by a train.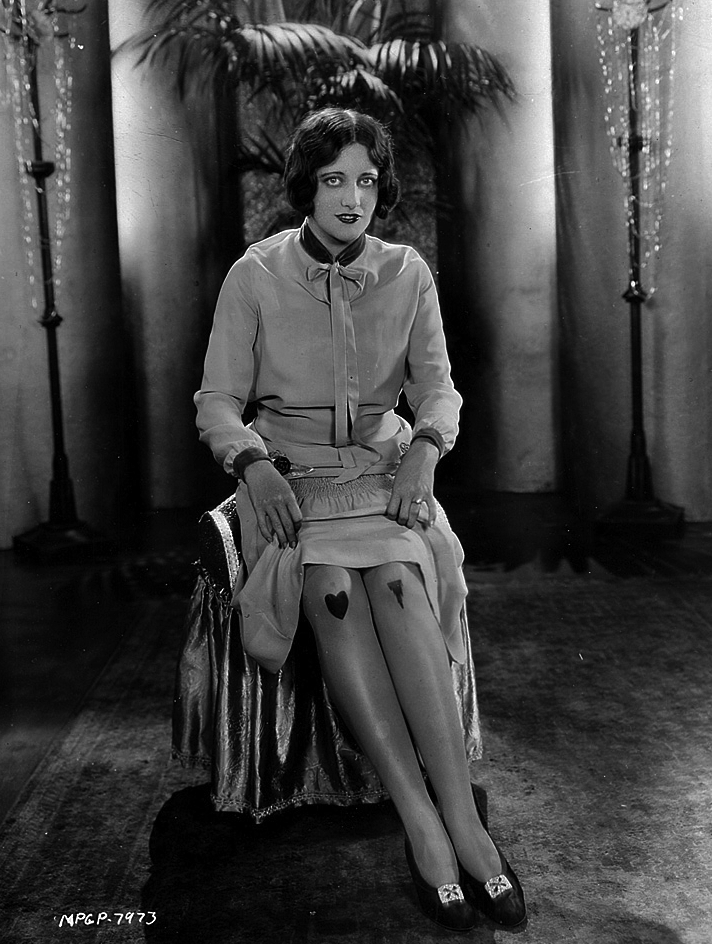 Interesting Trivia
Based on the play Sally, Irene and Mary by Edward Dowling, Cyrus Wood
(New York, 4 September, 1922).

Joan's salary was raised in the middle of filming from $100 to $150 per week.
Inflation value in 2007: $1,771.59 a week.


Box Office Receipts - $471,000.
Inflation value in 2007: $5,562,806.06
Photos
Click on images below to see a larger view.
Movie Posters/Lobby Cards etc.
Reviews
Joan Crawford fan, tommary1962, says...
Sally, Irene and Mary is about 3 showgirls and their various attitudes and love lives. Joan Crawford plays Irene, a rather too serious young woman and is attracted to the wrong kind of men. Irene virtually ignores a nice young man, Charles, and instead becomes involved with a wealthy, selfish young man named Glen. Glen only cares about one thing: sex. When he brings her home to seduce her, the basically nice girl Irene refuses to let him have his way in hopes of marrying him. Glen makes fun of her, saying he does not care for her at all and throws her out of his apartment. Irene tearfully meets Charles on her way out of Glen's apartment and, in a wreck-less, emotion-filled moment, agrees to run away with him. She and Charles race away in his car and, as they speed across a railroad track, they collide with the train and are killed instantly.

Thoughts: Crawford was fairly good in this, although the film is a bit melodramatic, and Crawford is also somewhat mannered. However, the film is fairly solid with a great performance by Constance Bennett as Sally and good work by William Haines as Mary's love interest. One thing I do recall feeling is that her acting at this early stage was very much in line with the sort of thing one normally sees in many silent films (like in The Unknown, the way she walks sometimes, and certain overdone mannerisms, etc.). One has to watch this film in that context and consider that acting for silent films was much different from acting for the sound era, hence the many silent actors who could not make it in sound films. Otherwise, Crawford's work in this film was a good sign that, with every assignment, she was learning and improving both her technique and her art.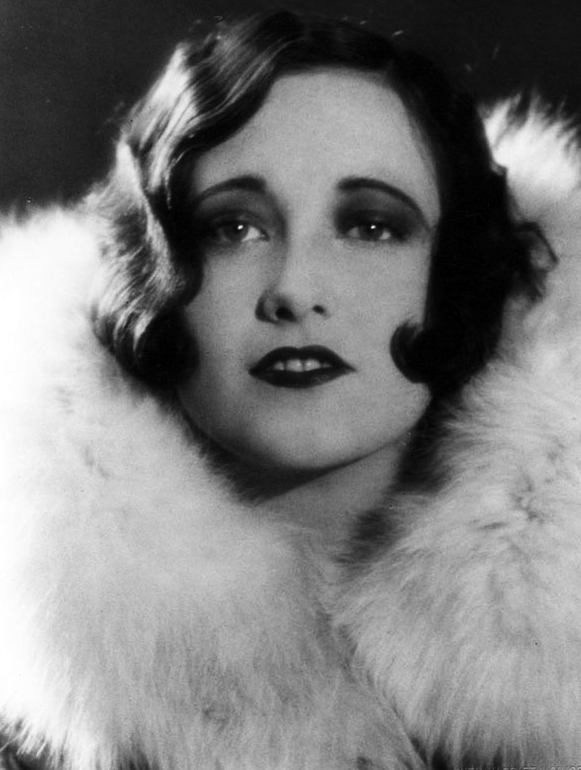 Other Reviews...
James R. Quirk of Photoplay had this to say, "One of the nicest pictures of backstage chorus girl life that it has been our lot to see...Joan Crawford, as Irene, the sentimental one, gives a good performance..."

New York World (1925), said, "Sally, Irene, and Mary, the eternal showgirls, the darlings of the musical comedy stage, have gone most successfully into the movies. Without any call for histrionics, Constance Bennett, Joan Crawford, and Sally O'Neil in the title roles played with a polish to their performances that usually takes more years of experience to acquire than any of the three possess."

Regina Cannon in the New York Evening Graphic (1925) said, "...The film is pretty cheap, tawdry, sentimental stuff poorly directed. Joan Crawford is a lovely Irene and Sally O'Neil as Mary is a pert youngster who is busy overacting every minute."

"New York Times" says..."Edmund Goulding, who has contributed some sterling adaptations to the screen, including that of "Tol'able David," falls far short of his usual standard in the picturization of the musical comedy, "Sally, Irene and Mary," which he directed as well as adapted. This subject emerges from Hollywood as a species of "melodrama packed with trite ideas and appallingly obvious situations. It is a tawdry preachment concerned with the night life of gold-digging chorus giris, at the close of which the old-fashioned moral holds good."

"The captions allude to the "wolves of Broadway." and the libertine of this picture, Marcus Morton, is designated the "leader of the pack." Judging from that which is thrown on the screen, Mr. Morton thinks of nothing else except stage beauties, and one opines that he looks in exceedingly good health considering the hours he keeps. Mr. Goulding reminds the spectators that a girl has been out all night, and he shows that she is still so full of life that she enthuses to her friends about the beautiful weather—the sun is pouring its rays through the window curtains. Mary, impersonated by Sally O'Neill, learns so much about the night life that she decides to refuse wealth and return to her Jimmy Dugan, a rather awkward young man who wears the same shirt day after day."

"Irene, who is loved by a millionaire, is killed in an automobile wreck, which tragedy brings home to the girls the error of their ways, or at least, the fact that they are playing with fire."

"There is quite an imposing sequence picturing a scene on the stage with the audience in the theatre. It is perhaps the best thing in this effort, and even this is spoiled at the end by a visitation of Irene's ghost."

"No picture of this calibre would be quite complete without a moon. Here, through the clouds one perceives a new moon, which is followed by the frolicsome Mary and silk-shirted Jimmy embracing each other."

"As contrasts there are Erte decorations and tenement house scenes. For suspense there is the telegraph operator writing a message as it comes over the wire, with long pauses between words. The senences, in the vernacular, are made to suit the occasion, and as this operator writes, the scene is switched to one of a girl and a man in a car racing with an express train, the girl leaning over and kissing the man, when a baby might have known that it was a risky thing to do."

"Constance Bennett impersonates the more sophisticated of the trio of chorus girls. She is attractive and does as well as one can expect. Joan Crawford figures as the unfortunate Irene, and Sally O'Neill manifests a penchant for impudent comedy as Mary."

-Mordaunt Hall (December 7, 1925)



If you have seen this movie, please write a review below. Once your review is submitted, I will post the review below. Thank you for your review on this film.
Click on the decades below to browse movies.