""Our Modern Maidens" paired me up with Douglas Fairbanks, Jr.,
and we all know where THAT led to!" - Joan Crawford
"Our Modern Maidens" 1929
Cast: Joan Crawford (as Billie Brown), Rod La Rocque, Douglas Fairbanks Jr., Anita Page,
Josephine Dunn, Edward J. Nugent, Albert Gran


Release date - August 24, 1929

Running time - 70 minutes (8 reels)

Directed by - Jack Conway

Writing Credits - Josephine Lovett (story), Marian Ainslee and Ruth Cummings (titles)

Producer(s) - Jack Conway and Hunt Stromberg

Cinematographer - Oliver T. Marsh

Costumes - Adrian

Studio - MGM - Black and White - Silent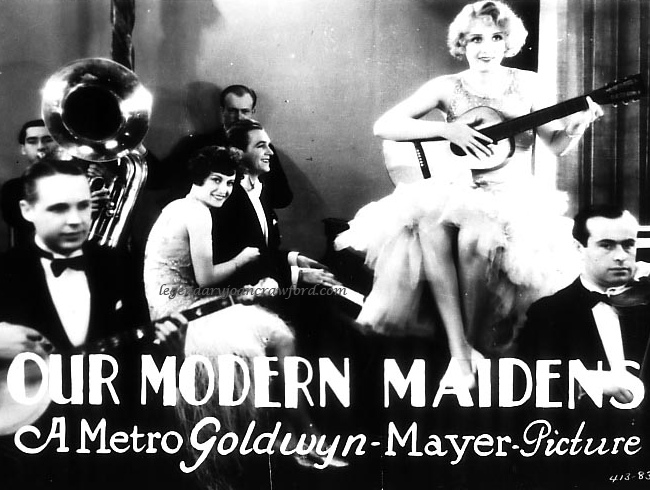 Movie Synopsis
This sequel to Our Dancing Daughters, teamed real life couple Joan and Douglas Fairbanks Jr. together and made for a clever studio marketing campaign. The public's fascination with Hollywood's new "golden couple" ensured Joan's last silent film was a success. Billie (Joan) and Gil (Douglas Fairbanks Jr.) are engaged to each other but end up falling for other people. In a controversial topic for the times, (before the inception of the Motion Picture Production Code), Gil gets Billie's best friend, Kentucky (Anita Page) pregnant! Despite Billie and Gil going through with their wedding as planned, everyone ends up with their true love in the end.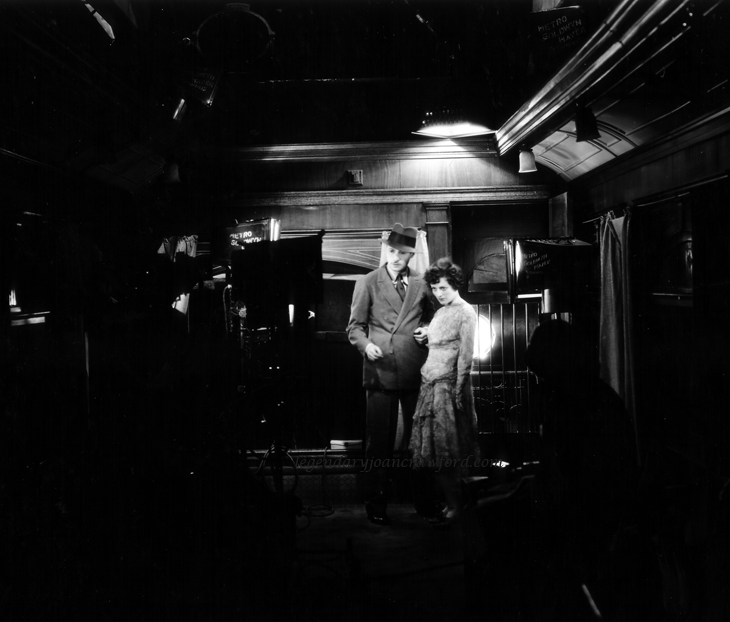 Interesting Trivia
Box Office Receipts: $857,000.

Inflation Value in 2007: $10,421,771.52
Photos
Click on images below to see a larger view.
Movie Posters/Lobby Cards etc...
Reviews
Joan Crawford's Grandson, Casey Lalonde, says...
"A follow up to Our Dancing Daughters finds Joan in the same type of role, although this time coupled with real life husband Douglas Fairbanks, Jr. Fireworks ensued and the film was a smash hit. Like Our Dancing Daughters, the film is weightless but entertaining and is a pleasure to see Doug and Joan onscreen together."
Reviewer, Samantha Kelley, says...
"Our Modern Maidens" has much of the same cast as "Our Dancing Daughters," which serves as sort of a prequel to this film. The stories are not the same, and neither are the characters, but the sentiments are. Billie Brown (Joan Crawford) and Gil Jordan (Douglas Fairbanks Jr.) are childhood sweethearts who are secretly engaged, but they don't want to publicize their engagement until Gil gets a better job. That leaves plenty of time for Billie to woo Glenn Abbott (Rod LaRoque), an important figure who can help Gil get his job. Gil becomes jealous of Abbott's affection, so he spends plenty of time with lovestruck Kentucky (Anita Page). The whole situation becomes a giant mess, and the wedding that should have brought them together ends up tearing Billie and Gil apart.

For the most part, the characters in this film have no worries. They are young with their entire futures ahead of them. The film opens with them driving recklessly and ends with them falling in and out of love multiple times.

This film was highly publicized thanks to Crawford and Fairbanks's real life marriage. Ironically, the two separated for similar reasons as in this film; both were too young and too reckless to stay together.


Four Stars.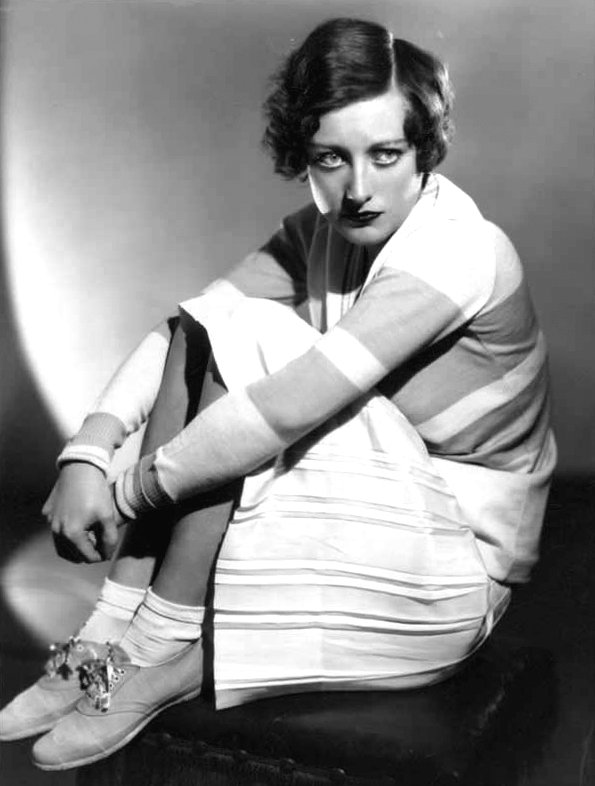 Other Reviews
Photoplay summed the film up in one sentence, "Joan Crawford and Douglas Fairbanks Jr., in a sequel to 'Our Dancing Daughters.' Must you be told that it's a sure-fire hit?" - It was.

Variety (1929) said, "Story is juvenile and silly but the sort of silliness the fans gobble by the carload....Miss Crawford's fans won't be disappointed, even a little bit. She wears her clothes as she always does and gives them the limit in a half-clad dance at one of her own house parties. Her pantomime is far-fetched but vivid."

If you have seen this movie, please write a review below. Once your review is submitted, I will post the review below. Thank you for your review on this film.
Click on the decades below to browse movies.