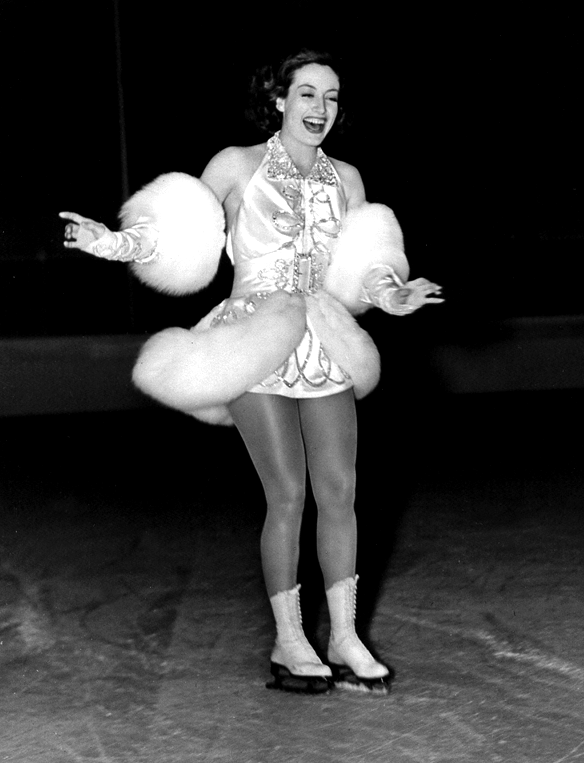 "Christ. Everyone was out of their collective minds when they made "Ice Follies." - Joan Crawford
"The Ice Follies of 1939"
Cast: Joan Crawford (as Mary McKay), James Stewart, Lew Ayres, Lewis Stone, Bess Ehrhardt, Lionel Stander, Charles D. Brown.


Release date - March 10, 1939

Running time - 83 minutes (9 reels)

Directed by - Reinhold Schunzel

Writing Credits - Leonard Praskins (story), Leonard Praskins, Florence Ryerson and Edgar Allan Woolf (screenplay)

Producer - Harry Rapf

Cinematographer(s) - Oliver T. Marsh and Joseph Ruttenberg (technicolor photography)

Costumes - Dolly Tree (Ice Follies ensembles) and Adrian (Joan Crawford's gowns)

Studio - MGM

Production Dates - Began early October of 1938

Production Code: #1066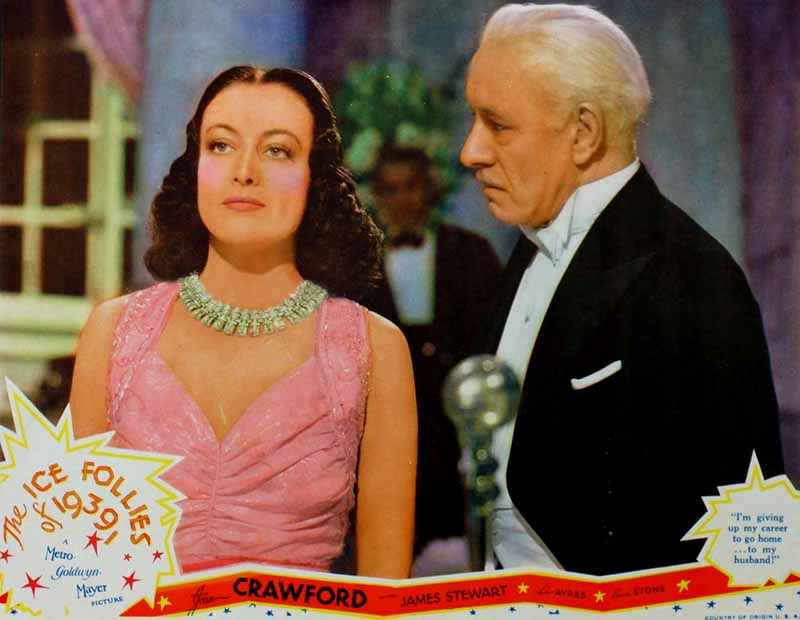 Movie Synopsis
Sometimes movie studios just have bad ideas, and this is most certainly one of them. The thought of Joan Crawford, James Stewart and Lew Ayres on ice, sounds like a practical joke, however it was very real, it was, The Ice Follies of 1939. As popular as the lavish technicolor spectacles were back in those days, the audiences didn't warm up to this one and neither did the actors.

It is somewhat painful to watch James Stewart on ice skates, he's just not meant to be anywhere ice, unless it has whiskey poured on it, and he's in a saloon somewhere out west. Joan agreed to do this film as a favor to producer, Harry Rapf, who discovered her in a chorus line many years before. It was a small price to pay for a fifty year movie career.

Joan is actually quite good in this film. In one scene, Joan comes in drunk talking to Jimmy Stewart and she comes off quite convincingly. She slurs the line "They're going to put my name above the title - do you what that means? ABOVE! It means I'm going to be a star. A STAR!" A line that could be taken from Joan's earlier days as an upcoming starlet.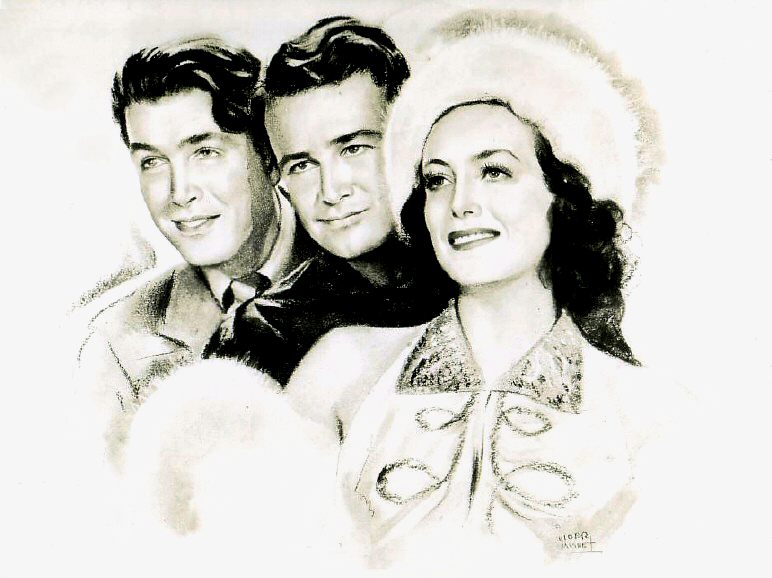 Interesting Trivia
Joan performed six singing numbers for the film, however, four of those numbers were cut from the final print and the other two were redubbed. Joan announced her impending divorce from Franchot Tone during production.

One of Joan's costumes from the film auctioned off in 1989: A velvet ice-skating costume worn by Joan Crawford, designed by Adrian. Black silk velvet ice skating outfit heavily embellished with Austrian lead crystal beads. Matching gloves are included, but vest worn with outfit in the movie is not included. This garment was altered from its original state for a subsequent production. A photograph of the actress wearing the costume is included.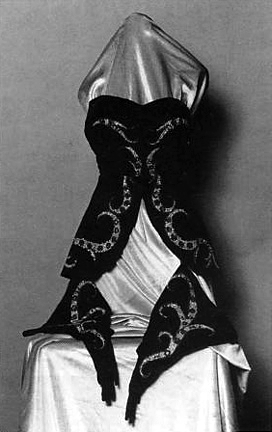 Songs: "It's All So New to Me," music and lyrics by Bernice Petkere and Marty Symes.


Cost: $1,108m./Domestic Studio Gross: $725K/Foreign Studio Gross: $448K/ LOSS: $343K.

Total Box Office Receipts: $1.2 million

Inflation Value in 2008: $18,434,071.94
Photos
Click on images below to see a larger view.
Movie Posters/Lobby Cards etc...
Fan Reviews/Comments
Reviewer, Robert Bertrand, says...
This is one of Crawford's pictures made during the time MGM was trying to gently push her out of the studio. You can tell Joan is not very happy during the picture, and the cast struggles to get by with the mediocre story line. MGM teamed Crawford with Jimmy Stewart, who fails (not by his own fault) to create the chemistry Joan shared with Clark Gable. MGM was trying to please Joan by giving her good actors with bad scripts as is to create a balancing effect even though everyone involved knew it wouldnt work. The same thing was done in Above Suspicion with Fred McMurray, in When Ladies Meet with Greer Garson and Robert Taylor and in A Reunion in France with John Wayne.The plot of this film could almost be dubbed A Star is Born On Ice.

Joan plays Mary McKay, an average girl whos an ice skating partner with her husband Larry Hall (Jimmy Stewart.) As the ice skating duo realizes they're days are numbered as performers, Mary gets an offer to become a major motion picture star. She accepts the offer, is given a total makeover and is re-named Sandra Lee. She becomes hugely successful while Larry gets left behind. Tired of being left alone, Larry creates a new, provocative ice show and becomes a giant success. As both their careers rise, Sandra and Larrys relationship fades. Eventually, the Hollywood studio boss decides to blend Sandras stardom with Larrys successful ice show in order to save the couples relationship. The film ends with Sandra and Larry happily back together at the premier of a Technicolor picture they've made.

The only thing that protects this picture from being an absolute failure is the fact we get to see the young Joan Crawford in color. Of course, we have to wait until the very end of the film. Like many of Joan's horror flicks, its a film her fans need to watch only once. This is also the picture Faye Dunaway is making at the beginning of Mommie Dearest!

Stars: 1.2
Other Reviews
R. W. D. of the New York Herald Tribune had this to say, "...Miss Crawford should avoid this type of film in the future, where she has to buck poor material, a group of specialists and Metro's own lavishness."

The New York Times said, "Miss Crawford, Mr. Stewart, Lew Ayres, Mr. Stone, and the others do as well as could be expected with such roles, the ice skating is nice, and the first picture Mr. Stewart produces is all in Technicolor."

If you have seen this movie, please write a review below. Once your review is submitted, I will post the review below. Thank you for your review on this film.
Click on the decades below to browse movies.