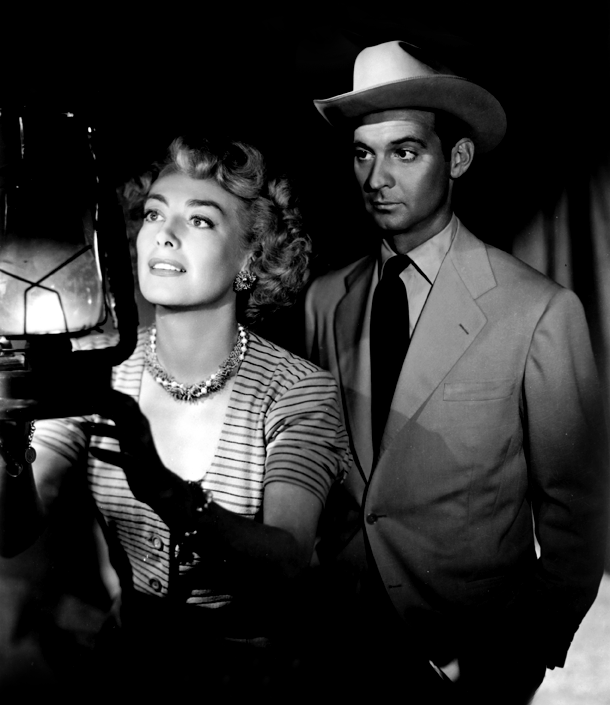 "Another boner. The script missed, Curtiz missed, I missed."- Joan Crawford on "Flamingo Road."
"Flamingo Road" 1949
This page is dedicated to Danny Fortune - a true Joan fan, friend and wonderful person.
Cast: Joan Crawford (as Lane Bellamy), Zachary Scott, Sydney Greenstreet, Gladys Georege, Virginia Huston, Fred Clark, Gertrude Michael, Alice White, Sam McDaniel, Tito Vuolo, David Brian.


Release date - April 30, 1949

Running time - 94 or 96 minutes

Directed by - Michael Curtiz

Writing Credits - Edmund H. North (dialogue), Robert Wilder and Sally Wilder.

Producer(s) - George Amy, Michael Curtiz and Jerry Wald

Cinematographer - Ted D. McCord

Costumes - Travilla (Joan Crawford's gowns) and Sheilla O'Brien

Studio - Warner Brothers

Production Dates - Early September thru late October, 1948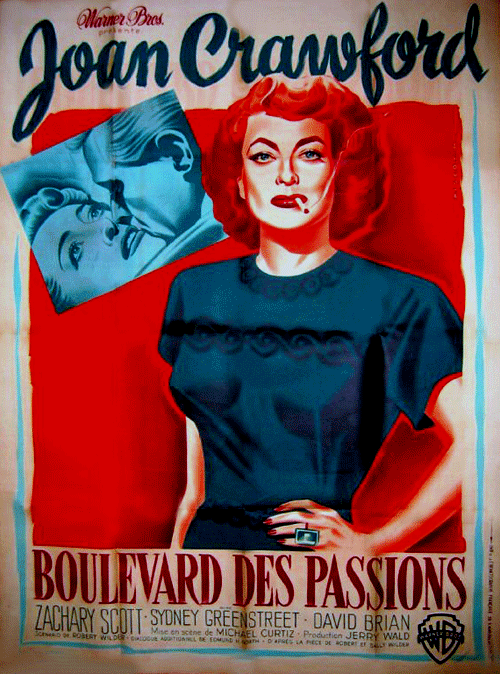 Movie Synopsis
Lane Bellamy, (Joan) is a carnival dancer, who has a relationship with local politician, Fielding Carlisle (Zachary Scott). The corrupt Sheriff, (Sydney Greenstreet) who just happens to be looking out for Fielding's political career concocts a plan to keep Lane away from Fielding by framing her for a crime and throwing her in jail.

After her release, she sets out to get revenge on the men who put her there. As she begins to get her life back on track, she meets and marries, Dan Reynolds (David Brian). They move to the nicer part of the neighborhood, to a house on the prestigious Flamingo Road. However, their idyllic marriage is marked with the scandal of a drunken Fielding turning up at their house one night and shooting himself.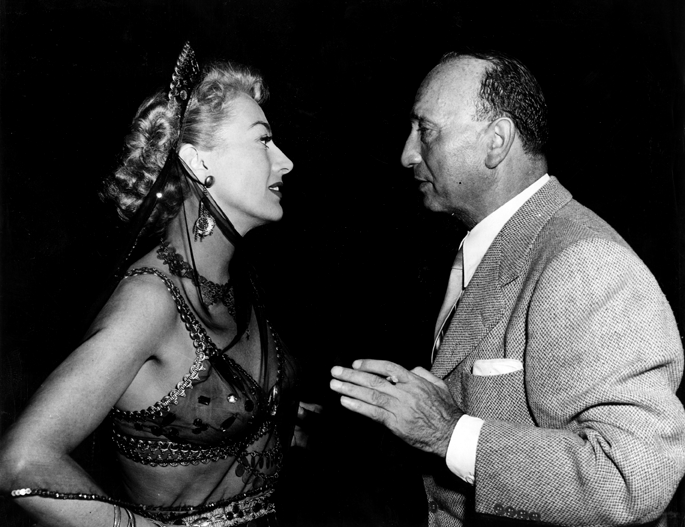 Interesting Trivia
An August 27, 1946 Hollywood Reporter news item reports that Pedro Armendáriz tested for a lead role in the film. According to a September 19, 1948 New York Times article, the film took two years to write and cast. Ann Sheridan, who was first cast in the lead role, rejected the part after deciding that the adaption was neither good nor faithful to the book. Robert Wilder then rewrote the script. The article adds that the novel and play were set in Florida, but the location was made anonymous in the film. In the novel, "Lute-Mae's" roadhouse was a house of prostitution. The film's opening credits read "Warner Bros. Pictures presents Joan Crawford in Flamingo Road by Robert Wilder."

This film marked David Brian's first screen appearance. On May 26, 1950, Joan Crawford starred in A Screen Directors' Playhouse version of the story. A radio version of Flamingo Road starring Jane Wyman was broadcast by Lux Radio Theatre on October 2, 1950. The novel also provided the basis for a 1980 television movie, directed by Gus Trikonis and starring John Beck, Cristina Raines and Howard Duff, and for a follow-up 1981-82 NBC series of the same name.


Songs: "If I Could Be With You," music and lyrics by Henry Creamer and James P. Johnson.


Tagline: "A wrong girl for the right side of the tracks."


Was the #32 Top Grossing Film of 1949.


Cost: 1,528,000/Domestic Studio Gross: $2,263,000/Foreign Studio Gross: $633,000/
Profit: 2,896,000.


Box Office Receipts: $2,250,000.


Inflation Value in 2008: $19,601,659.66
Photos
Click on images below to see a larger view.
Movie Posters/Lobby Cards etc...
Fan Reviews/Comments
Joan Crawford's Grandson, Casey Lalonde, says...
Review: "As my grandmother famously said, 'If you're looking for the girl next door, go next door.' Joan was serious about maintaining her great style whether she was at a film premiere or at home with friends or family. For better or worse, she was a perfectionist, and required herself to be at her very best in front of the camera or visiting with the grandchildren. She was beautiful and passionate until the day she died."
Reviewer, babyc22_5, says...
Review: I thought Joan played Lane very well. When I first saw it I was a little bit puzzled at the ending, but now I have seen it again, I understand it more now than I did before. I thought Zachary played his character very well.


Four Stars
Reviewer, James L., says...
Review: When I saw that the movie was essentially going to be about Joan Crawford taking on Sydney Greenstreet, I knew this was one I had to watch. Crawford plays a former carnival dancer who falls in love with deputy sheriff Zachary Scott, only to have him pulled away from her by Greenstreet, the sheriff, who is planning on advancing the weak Scott's career so that he can have some behind-the-scenes power. Having spent most of her life moving from town to town, Crawford isn't in a hurry to leave, which sets up the central conflict of the film as she goes against the sheriff. The film is at its best when Crawford and Greenstreet spar, setting off fireworks. Some of their dialogue is fun, making up for other less inspired stretches of the story. Gladys George, a terrific character actress, does very well as the owner of a night club who employs Crawford. It's not great cinema, but in the hands of old pros like Crawford, Greenstreet, and director Michael Curtiz, it is very watchable. Four Stars!
Reviewer, RaHueBush., says...
Consistently watchable and entertaining, with some great snappy dialogue. Reteaming of Crawford and Michael Curtiz, who directed her hit "Mildred Pierce" and always gave his films verve. While it's true that Crawford is a bit old for the part, she is in great shape, and delivers a solid performance. Wonderful support by standby character actors (such as Iris Adrian, as someone serving time because "my boyfriend cut himself on a knife I was holding."). Nice Max Steiner interpolation of "If I Could Be With You" into the score (as he did with "As Time Goes By" in "Casablanca"). A fizzy mint julep. Four Stars!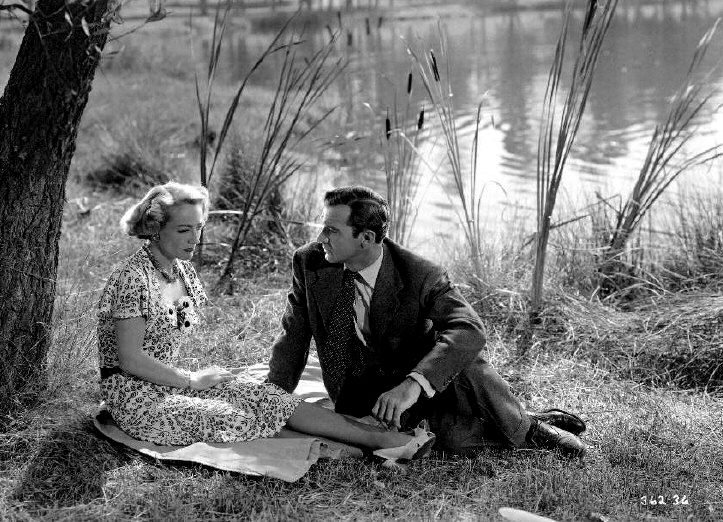 Other Reviews
Howard Barnes of the New York Herald Tribune had this to say,..."Joan Crawford acquits herself ably in an utterly nonsensical and undefined part. It is no fault of hers that she cannot handle the complicated romances and doubles crosses in which she is involved."

David Kronke from one-shop.com had this to say,..."Besides its still-fresh political cynicism, what keeps the film interesting is the showdowns between Crawford and Greenstreet, who both give performances representative of their distinguished careers. Crawford fairly hisses at the corpulent Greenstreet, "You just wouldn't believe how much trouble it is to get rid of a dead elephant." Greenstreet, clearly, forgets that this is Joan Crawford he's dealing with."
If you have seen this movie, please write a review below. Once your review is submitted, I will post the review below. Thank you for your review on this film.
Click on the decades below to browse movies.