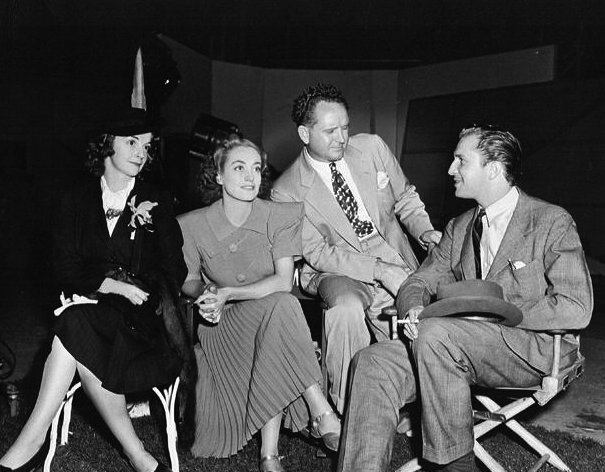 (5/27/11 - 10/25/93) Vincent Price first became friends with Joan Crawford on his first trip to Hollywood in 1936. He had a letter of introduction from his Broadway co-star, Helen Hayes, who has said of Crawford, "There is nobody more glamorous in Hollywood or more fun to be with."

Vincent sent the letter of introduction to Crawford, never expecting to hear back from her.

One Sunday morning, his hotel phone rang and a cheery voice chirped, "Hello, Vincent. This is Joanie!"

He managed to avoid saying, "Joanie, who?" but was almost dumbstruck. She invited him over for a potluck that evening. As he told the story, "In Missouri [his home state], pot luck means you get what's left over. It's almost always cold: stuffed eggs in a variety of flavors, cold meats, salads, dessert, and you eat them all off your lap. Needless to say, Joan Crawford's Pot Luck was spelled with capital letters and turned out to be a sit-down dinner for twenty."

They spent the afternoon racing up and down her Olympic-sized pool before the meal. After dinner, Joan screened two Spencer Tracy films for her guests, because she thought Tracy the best actor in the business.

When Price returned to Hollywood two years later with his wife, Edith Barrett, they became friendly. Price would remain friends with Crawford for the rest of her life.