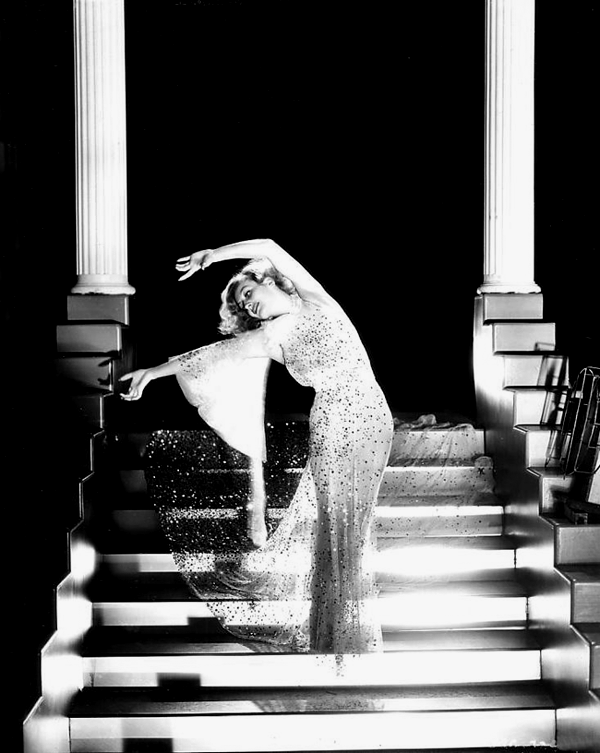 "'Dancing Lady' was great fun and a chance to dance with Fred Astaire. It was a hit!" - Joan Crawford


"Dancing Lady" 1933
Cast: Joan Crawford(as Janie 'Duchess' Barlow), Clark Gable, Franchot Tone, May Robson, Winnie Lightner, Fred Astaire, Robert Benchley, Ted Healy, Arthur Jarrett, Grant Mitchell, Nelson Eddy, Maynard Holmes, Sterling Holloway, Gloria Foy, The Three Stooges: Moe Howard, Curly Howard, Larry Fine.


Release date - November 24, 1933

Running time - 94 minutes (10 reels)

Directed by - Robert Z. Leonard

Writing Credits - James Warner Bellah (novel), Allen Rivkin, Zelda Sears and P. J. Wolfson.

Producer(s) - John W. Considine Jr. and David O. Selznick

Cinematographer - Oliver T. Marsh

Costumes - Adrian

Studio - MGM

Production dates - Late June thru early October, 1933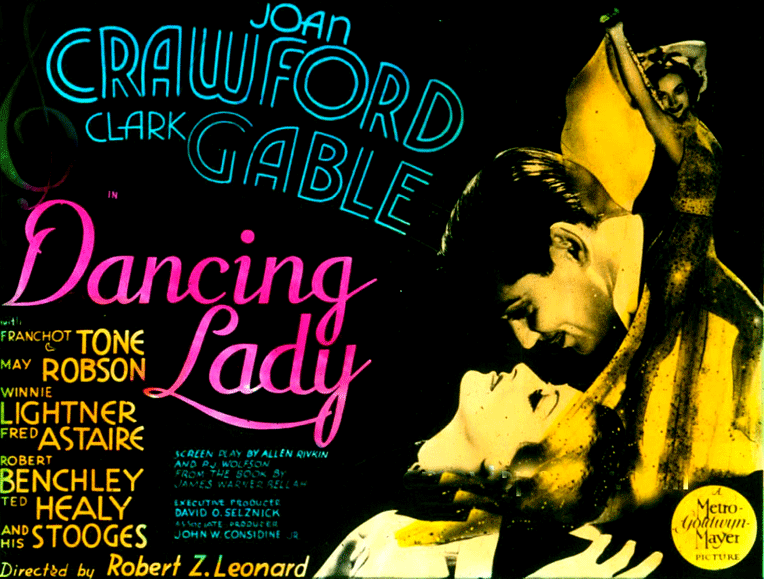 Movie Synopsis
When Tod Newton (Franchot Tone) discovers Janie 'Duchess' Barlow (Joan) dancing in a burlesque house, he offers to help her get a part in a real Broadway musical being directed by his friend, Patch (Clark Gable).Tod (Franchot Tone) expects more than a mere thank you from Janie (Joan), Patch (Clark Gable) is convinced Janie (Joan) is all personality and no talent, whilst at the same time, Janie (Joan) is finds herself falling hopelessly in love with Patch (Clark Gable).

In quirky cameo roles, Ted Healy, plays 'Steve', the stage manager, guiding the bumbling stagehands, played by The Three Stooges through their paces. Nelson Eddy and Fred Astaire play themselves, with both making cameo appearances as successful Broadway actors.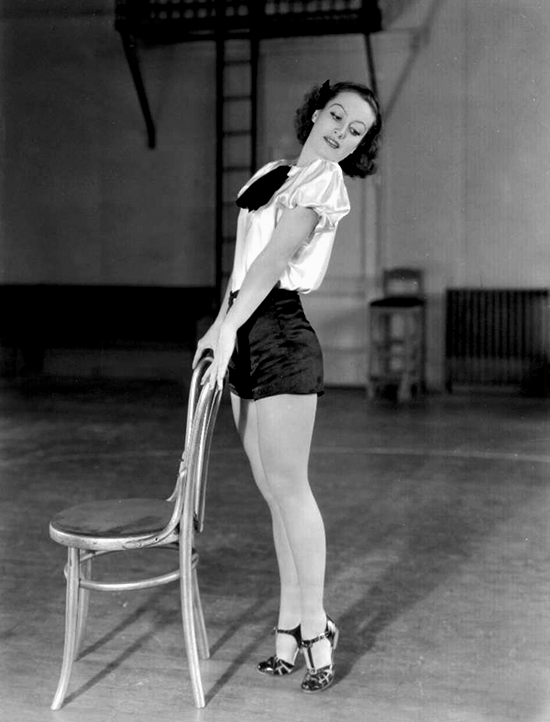 Interesting Trivia
"Dancing Lady" was marked as Fred Astaire's official movie debut, even though he had appeared years earlier in the little known silent film Fanchon, the Cricket (1915).

In real life, Ted Healy discovered The Three Stooges, and in a parallel to real life, in the film he plays their boss.

James Warner Bellah's novel was serialized in the Saturday Evening Post (April 30--June 4, 1932). The Daily Variety review lists a preview running time of 100 min. In the opening credits, Ted Healy, Moe Howard, Jerry Howard and Larry Fine are billed as "Ted Healy and his Stooges." The end credits bill each actor individually, however.

Mildred Carroll was the singing voice double for Joan in the "That';s The Rhythm of the Day" number.

The film was originally to have starred Robert Montgomery in the part of Tod Newton. According to contemporary news items, when Montgomery became unavailable because he had not yet completed Another Language, Franchot Tone took over the role. Other actors who were considered or announced for roles in the picture, but who did not appear were Estelle Taylor, Alice Brady and The Boswell Sisters. Frank Morgan was listed in some production articles on the film, however, his role was cut from the released picture. Other actors mentioned in production charts or news items whose appearances in the released film have not been confirmed are T. Roy Barnes, Jay Whidden, Shirley Chambers and Blossom Seeley.

Soon after the production began in early Jun 1933, Clark Gable became ill. News items in the "Hollywood Reporter" and "Film Daily" variously reported that Gable had a toxic leg condition, was ordered by his doctor to have several weeks of rest due to overwork, and finally was going to be replaced in the picture after undergoing an appendectomy. During Gable's illness, William Gargan was first mentioned as a replacement in the role of Patch Gallagher, then Lee Tracy. Broadway columnist Walter Winchell reportedly offered M-G-M a $100,000 flat fee if he could play the role. Although on August 1, the HR announced that Gable was definitely out of the picture, on August 8, a news item announced that Gable would definitely be retained in the picture and that M-G-M would hold up production until he was completely recovered. Gable returned to the set on August 29.

Some modern sources have indicated M-G-M executives were very annoyed over Gable's lengthy illness during filming because they felt that Gable was not as ill as he claimed. As a punishment, Gable purportedly was loaned to Columbia to film "It Happened One Night," the only picture for which he earned an Academy Award.

Some biographical sources on Gable have indicated that Gable was loaned to Columbia for refusing to do another "tough guy" role rather than as punishment for delaying completion of "Dancing Lady." Reviews singled out the "That's the Rhythm of the Day" number for the excellence of the special effects work done by Slavko Vorkapich. In the number, as cast members of the musical play within the film move across the stage, their costumes, hairstyles and demeanor change from old-fashioned to modern.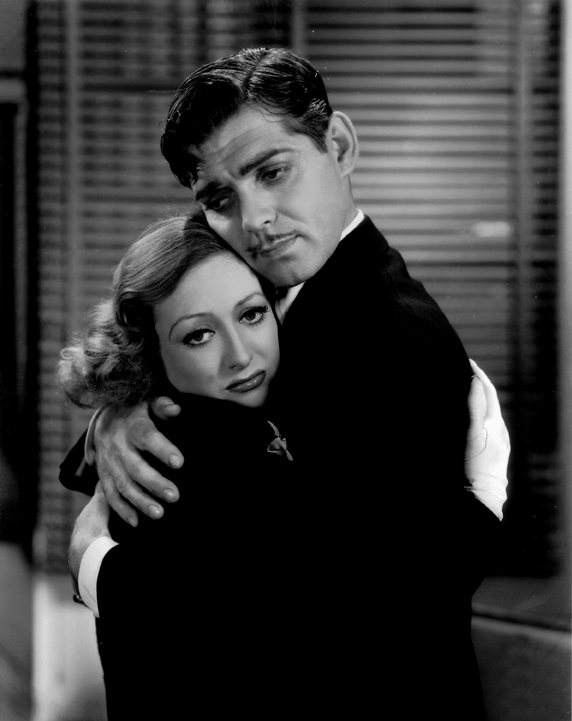 Reviews and news items additionally note the following information: this was Jean Howard's first film; the song "Everything I Have Is Yours," which became one of the most popular songs of the year, was a "big hit" in the East even before the film was completed; and writer humorist Robert Benchley returned to his position as the drama critic for The New Yorker after completing his role in the picture.

This was Benchley's first feature for M-G-M. He made several features for the studio during the 1930s and 1940s and also wrote and starred in a number of humourous short films. "Dancing Lady" marked the motion picture debut of Broadway star Fred Astaire. It was also his last M-G-M film until The Broadway Melody of 1940.

According to contemporary news items, as well as memos and letters written by David O. Selznick that have been reproduced in a modern source, Selznick had convinced his former, RKO to sign Astaire to a contract, but that studio was uncertain how best to feature the dancer. Selznick moved to M-G-M in early 1933 to take over many of production chief Irving Thalberg's duties while Thalberg was recuperating from a serious heart attack. When "Dancing Lady" was being cast, it was Selznick who decided to borrow Astaire from RKO for the picture.

Selznick memos, as well as biographical sources on Crawford note that this became one of the most popular pictures of her career and revived her waning popularity with audiences after the box office failures of "Rain" and "Today We Live." Several modern sources have additionally called the picture "the yardstick" against which all other Crawford pictures were measured by M-G-M.

Songs: "Let's Go Bavarian," "Heigh Ho!" and "Everything I Have Is Yours," music by Burton Lane, lyrics by Harold Adamson; "That's the Rhythm of the Day," music by Richard Rodgers, lyrics by Lorenz Hart; "My Dancing Lady," music by Jimmy McHugh, lyrics by Dorothy Fields.


Cost: $923K/Domestic Studio Gross: $1,490m./Foreign Studio Gross: $916K/ Profit: $744K


Box Office Receipts: $2,406,000.


Inflation Value in 2007: $38,480,638.62!
Photos
Click on images below to see a larger view.
Movie Posters/Lobby Cards etc...
Fan Reviews/Comments
Reviewer, bkoganbing, says...
By definition any film like "Dancing Lady" that has the debuts of movie icons Fred Astaire and Nelson Eddy is historic. But "Dancing Lady" is a good, not great film.

It is also one of the few sound films that took advantage of Joan Crawford's dancing talents. Few remember that it was as a dancer that Joan Crawford started in show business. During her silent period Crawford played a few roles as a flapper, but her dramatic talents came to the fore when sound came in. It would be another twenty years before she did a musical role in Torch Song on a return visit to her old studio MGM.

Crawford is an aspiring dancer who's doing some strip teasing at a dive when slumming playboy Franchot Tone spots her. He's interested in her, but she's interested in a career. She auditions for a new Broadway revue that is being directed by Clark Gable.

Despite some misgivings Gable recognizes her talent and is ready to star her. But a few bumps on the road to love and Broadway occur as they do in any musical. It all gets resolved though.

This was one of Franchot Tone's first role in a tuxedo. I guess he looked so good in white tie and tails that Louis B. Mayer starred him in over half his films in a tuxedo. Tone got pretty tired of it and left MGM at the end of decade, but couldn't shake the typecasting for the rest of his life. But he also got Crawford in real life, he became her second husband.

We cannot forget the contributions of that comedic team of Howard, Howard, and Fine who were Ted Healy's three stooges. "Dancing Lady" is one of the Three Stooges earliest films, Larry in fact had a bit more of a substantial role as a pianist here.

Joan Crawford became the first of a long list of distinguished women of the cinema to dance with Fred Astaire. Though he made his debut here, Louis B. Mayer thought little of him to sign him to a long term contract. Later on he paid dear for Mr. Astaire's services. Fred has a few lines of dialog and two numbers with Crawford.

At least he was smart enough to keep Nelson Eddy, signed fresh from the Metropolitan Opera. After two more bits like this in films, Eddy was co-starred with Jeanette MacDonald in Naughty Marietta and the rest is history. Eddy sings the finale number.

Though Warner Brothers practically had a patent on the backstage musical stuff in the Thirties, "Dancing Lady" is entertaining enough on its own terms.

Three Stars
Reviewer, cdrepolk, says...
Have you noticed the "blooper" as Joan meets Franchot's grandmother and sister? Afterwards she pulls the actress playing the sister off stage out of camera view as the camera pulls back? It's Joan Crawford at work and it's only a glimpse but it's fascinating, after all its Joan!!

Three and a Half Stars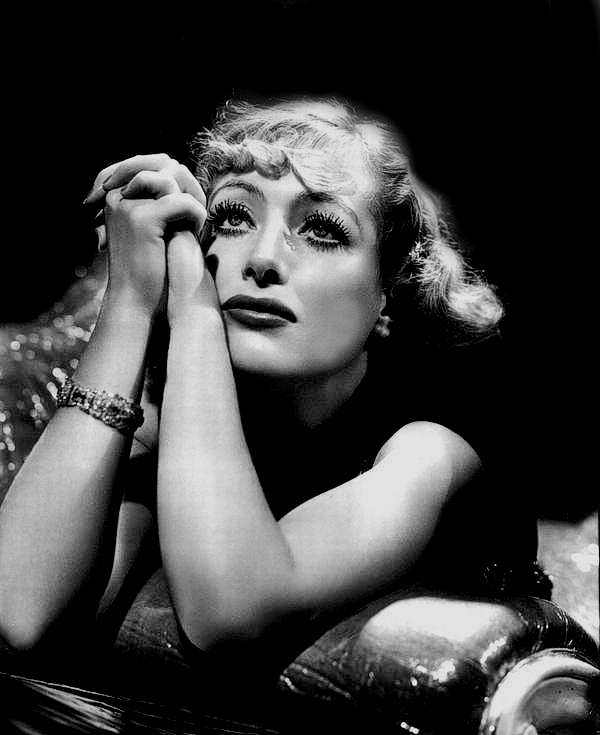 Other Reviews
Richard Watts Jr. of the New York Herald Tribune had this to say, "Miss Crawford, I think, is decidedly charming as the hopeful show girl, playing the role with humor, enough feeling, and with a sort of good-natured gaiety which makes the heroine a rather gallant young woman. Miss Crawford's tap dance is excellent and the music is fair."

Mordaunt Hall of the New York Times said, "...The dancing of Fred Astaire and Miss Crawford is most graceful and charming. The photographic effects of their scenes are an impressive achievment. There are several tuneful songs such as "That's the Rythm of the Day," "Dancing Lady," "Let's Go Bavarian," "Heigh Ho," and "Everything I Have Is Yours." Miss Crawford takes her role with no little seriousness."

If you have seen this movie, please write a review below. Once your review is submitted, I will post the review below. Thank you for your review on this film.
Click on the decades below to browse movies.