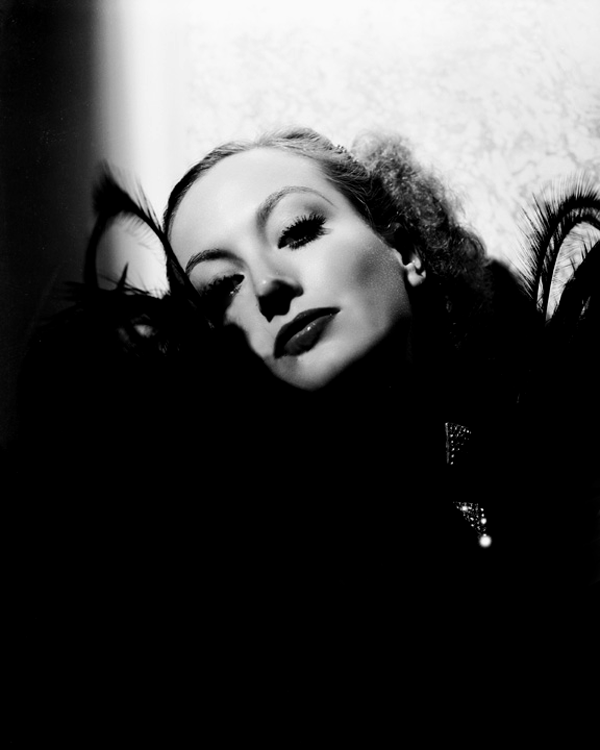 "Clark and me together again, with all the overt and implied sexuality." - Joan Crawford
"Chained" 1934
This page is dedicated to Carolyn Geary.
Cast: Joan Crawford (Diane Lovering, also called 'Dinah'), Clark Gable, Otto Kruger, Stuart Erwin, Una O'Connor, Marjorie Gateson, Akim Tamiroff


Release date - August 31, 1934

Running time - 73 -74 minutes (8 reels)

Directed by - Clarence Brown

Writing Credits - Frances Goodrich, Albert Hackett, John Lee Mahin and Edgar Selwyn.

Producer (s) - Clarence Brown and Hunt Stromberg

Cinematographer - George J. Folsey

Costumes - Adrian

Studio - MGM - Black and White

Production Dates - Late May - July 7, 1934; pick-ups began July 12, 1934.

Working Title - Sacred and Profane Love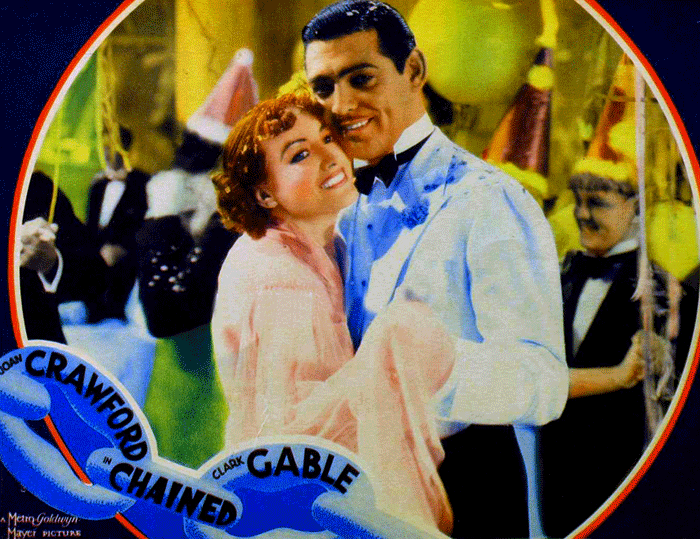 Movie Synopsis
Diane Lovering (Joan) and Richard Field (Otto Kruger) have been lovers for five years. Although married, Richard's wife has been overseas and Diane has happily played the mistress, filling the void of a woman in his life. Upon his wife's return, he asks her for a divorce so he can finally be with Diane, for good. Out of spite, his wife refuses to let their marriage dissolve and Diane convinces her lover that she's perfectly happy with their relationship the way it is. As Diane is leaving for an Argentinean cruise, he waves her goodbye, both of them promising to continue their relationship upon her return.

However, this is where Mike Bradley (Clark Gable) steps in. Playing a rancher who lives in Argentina, he weaves his charm on the vulnerable Diane and they fall in love. Upon her return to New York, she plans on telling Richard about her new love, only to be confronted with his equally surprising news. His wife has consented to a divorce, as long as he promises to cease contact with his sons, he then presents Diane with a ring.

Without confessing her love for Mike she accepts his proposal and marries Richard. With the sacrifice of giving up his sons for her, too much to let go, she writes a heartbreaking letter to Mike telling him of her decision.

Time passes, then one day Mike and Diane just happen to bump into each other during one of his a business trips to New York. Fate steps in and they confess and reaffirm their love for each other. Together they confront Richard and he steps aside (with more grace than a real life husband ever would), in order for the lovers to be together.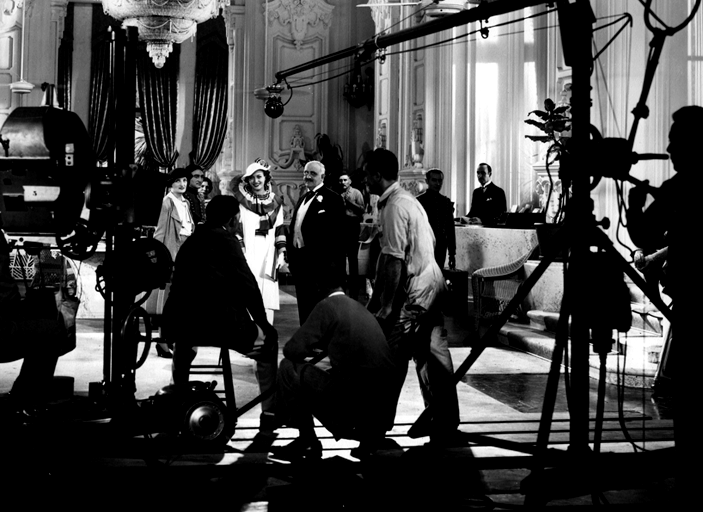 Interesting Trivia
Joan had an unexpected visit from her biological father, Thomas Le Sueur, during the filming of "Chained." The visit was brief and she never saw him again.

The working title of this film was "Sacred and Profane Love."


Tagline: "When she's in his arms, it's the grandest thrill the screen can give!"



Cost: $544K/Domestic Studio Gross: $1,301m./Foreign Studio Gross: $687K/ Profit: $732K


Box Office Receipts: $1.9 million


Inflation Value in 2007: $29,625,253.73
Photos
Click on images below to see a larger view.
Movie Posters/Lobby Cards etc...
Fan Reviews/Comments
Reviewer, Silver Screen, says...
This enjoyable piece of 1934 fluff directed by Clarence Brown stars Joan Crawford as Diane Lovering, a secretary who has fallen in love with her older boss, Richard Field, played wonderfully by Otto Kruger. Problem is that Richard is married and his wife simply won't grant him a divorce. In order to protect Diane's reputation (this is the 30s, after all), Richard sends her on a cruise to Buenos Aires, while he continues to attempt to talk his wife into a divorce. While on the cruise, Diane meets rancher Mike Bradley, played by none other than Clark Gable. In no time at all, Diane has fallen for Mike and to complicate matters, Richard's wife has finally agreed to a divorce. Feeling guilty, Diane breaks off her relationship with Mike, returns to Richard and marries him.


Fast forward to when Diane and Mike accidentally run in to each other in New York and discover that both still have feelings for one another. The ending is a bit unbelievable, but predictable (what kind of movie would it be if Crawford and Gable did not end up together?), but still satisfying.
While not one of Crawford and Gable's better stories, the chemistry the two have together on screen makes any cinematic venture a visual feast and highly enjoyable. They obviously had a grand time together making the film and director Clarence Brown knew how to get the best out of them. The character of Richard Field allows the story to rise somewhat above the usual sudsy romance - - although an older man and formerly Diane's boss, he doesn't come across as a lecherous married man on the prowl. He seems to geniunely love and care for Diane. It would be a hard choice, even against Gable, for Diane to make.

Also worth watching are Crawford's gorgeous Adrian creations. Despite the flack she has gotten for her acting over the years, she was a beautiful woman and MGM attired her in the grandest style.

All in all, Chained is a lighthearted romantic comedy romp that is enjoyable for any Crawford or Gable fan.
Other Reviews
Richard Watts, Jr. of the New York Herald Tribune says, "...Since the picture doesn't even attempt to go in for credibility, no one should blame Miss Crawford or Mr. Gable for falling to give real portrayals in their romantic roles. The two stars, who certainly know their business, wisely decide to pass their time tossing charm and personality all over the place, which is obviously what the film requires for audience appeal."

The Motion Picture Herald says..., "The showmanship value of the entertainment elements with which this picture deals is long and solidly established. The leading players, Joan Crawford and Clark Gable, are among the foremost exponents of the type of romantic theme which is its motivation."

Howard Mandelbaum in Bright Lights Film Journal says..., "Watching Chained is like flipping through a 1934 issue of Vogue. Perhaps "flip" is the wrong word, since it is directed by the sluggish Clarence Brown. The film's dramatic flow is constantly interrupted by self-conscious entrances whose sole purpose is to parade startling fashions. Also overpowering are Cedric Gibbons' gleaming white sets, which are too sleek for habitation. Whenever Chained gets bogged down in empty talk and false nobility, a battery of eye-popping Crawford close-ups are inserted. Those sculptural facial planes, when magnified, are meant to numb us into submission."
Mordaunt Hall in the New York Times (1934) says..."Clarence Brown's direction of this film is studied and in its way effective but it scarcely improves the flow of the story. There are many static interludes, a great deal of talk, which is by no means as interesting as the producers evidently thought it to be. Miss Crawford assuredly does well by her part, but even so the incidents in which she appears often are hardly edifying. It is in fact an exasperating type of motion picture."


If you have seen this movie, please write a review below. Once your review is submitted, I will post the review below. Thank you for your review on this film.
Click on the decades below to browse movies.